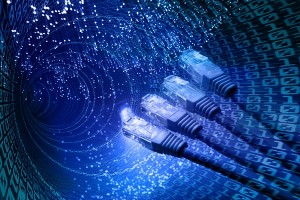 The increasing dominance of IP and Ethernet is enabling a convergence of networks, and allowing for a wide range of services to be carried over the same infrastructure, thus providing cost efficiency to service providers. CNME speaks to the industry to draw up some carrier Ethernet essentials.
The rise of tablets and smartphones has had a vast effect across many different areas of telecoms. One of particular significance is the subsequent wide adoption of carrier Ethernet, driven by a combination of the high bandwidth requirements of mobile applications and the rapid growth of 4G.
Most global carriers are gradually moving toward the trend and away from time-division multiplexing (TDM)-based services, driven by Ethernet OAM (Operations, Adminstration and Maintenance), the interoperability between hardware manufactuers, and the development of devices that improve end-to-end SLA and service assurance capabilities.
Furthermore, Ethernet services provided by today's carriers are playing an increasingly dominant role in wireless backhaul, growing beyond the metro network as customers are now demanding for quality of service (QoS) beyond the home network and are transcending into multiple provider networks.
In the Middle East, service providers appear to be following suit.
"We are working with a variety of providers, not only in the Middle East but throughout the globe, who want to provide these services," says Mervyn Kelly, EMEA Marketing Director, Ciena. "Not only for their customers, but for wholesale to other operators that might not have a footprint in their territories."
Leo Xu, Vice President, Huawei Middle East, says service providers in the region are investing in high-speed, low-latency networks to support growth and new services demands.
"In that pursuit," he says, "we have seen a strong interest in carrier Ethernet solutions over the past year when considering network transport, aggregation, and Ethernet-based services.
"From LTE backhaul to routers, optical gear, and especially carrier Ethernet switches, the technology can be used in a variety of ways to realise higher bandwidth and evolve services offered on the network."
It would now seem that carrier Ethernet has become the technology of choice for business-class data service users with defined SLAs.
Furthermore, service providers are offering 'classes of service' (CoS) as monitor and measurement of service quality have become increasingly crucial, according to Anurag Verma, Telecom Operations and Managed Services Lead, Smartworld.
"Smartphone growth, coupled with the deployment of LTE, is creating a demand for bandwidth, which legacy mobile backhaul networks cannot provide." Verma says.
The big selling factor of Ethernet is its ability to provide this added bandwidth and network capacity, whilst also improving speed and, most importantly, cutting service delivery costs.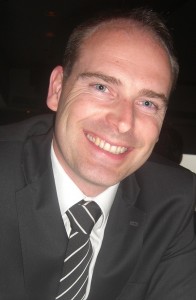 "For the end-user, Ethernet has proven to be the most cost-effective cost-per-bit service," Kelly says. "For operators, the savings come both in terms of CAPEX – Ethernet switches can be significantly more cost-effective than IP/MPLS routed solutions – and OPEX, which can amount to as much as 40 to 50 percent of the operator's total cost of ownership."
Indeed, Ericsson recomments all operators to move to Ethernet, whilst also emphasising the importance of keeping existing SLAs.
"When an operator oversubscribes and over-allocates bandwidth," says Jörgen Eriksson, Head of Fixed Broadband and Convergence, Ericsson Middle East, "it follows that they find themselves with a critical need to monitor and shape the traffic appropriately to avoid customer dissatisfaction and churn.
"That's especially true in an increasingly competitive environment, but this opens up for additional revenues as operators can leverage guaranteed SLAs for Ethernet services in order to differentiate services."
It is also important that the network infrastructure be architectured to support varying levels of QoS, with both protected and unprotected offerings, using a common infrastructure, Kelly says.
"Ethernet can accommodate these needs and yet remain manageable and flexible to grow with demand," he explains.
Xu adds that operators should ensure congestion on the network is held relatively low so as to avoid delays whilst ensuring that there is spare capacity for fail-over.
"Carrier Ethernet also needs to work effectively with the software side of the network," he says. "Making investments in carrier Ethernet scalable – particularly its integration with cloud architecture – is a further consideration that needs to be addressed in network planning."
With every project comes challenges, and that is no different when considering carrier Ethernet essentials.
Accommodating the rapid growth of services, both in terms of bandwidth per service and the number of end-users, will be the main challenge, Kelly believes.
"Architecting the network to be scalable in order to absorb the coming growth in services will be the critical challenge for some time," he says. "Fortunately, Ethernet has a track record of such growth and flexibility in terms of topologies and services it can support."
Verma points to the the presence of high QoS and its availability requirements as the major challenges that mobile backhaul networks currently face, which are easy to manage in legacy TDM networks.
"Specialised operations, administration and management (OAM) and SLA solutions are required to complement the technology to suit the needs of the service provider," he says.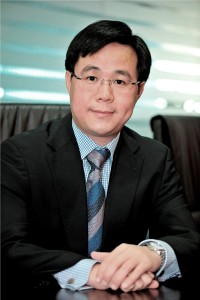 For operators that take the shared infrastructure approach, it's important to ensure that it doesn't result in congestion that could negatively impact the customer experience.
"Better capacity planning and demand management is the key," Verma explains. "Network topology should be optimised to handle the varied need of residential, mobile backhaul and business customers."
Improved QoS and OAM capabilities enable sharing the Ethernet infrastructure between service types.
"Guaranteed end-to-end SLAs can be fashioned using committed information rate and excess information rate traffic, along with OAM tools that guarantee and verify the quality of services delivered," Kelly says.
He adds that service providers should consider techniques to minimise the time and hassle of turning up new services as the volume of subscribers increases.
"Competitive markets will require very rapid service turn-up and, in such markets, the advantage will go to operators that can respond to service requests quickly and efficiently."
Xu believes there are in fact new challenges that LTE brings to mobile backhaul, especially in the era of all-IP networks and in scenarios where operators must support legacy 2G and 3G networks in parallel.
"Service providers need a 'green', low-power, and more cost-effective solution. Carrier Ethernet is evolving to meet these challenges, although solutions are still quite niche and not common to all vendor offerings," he says.
Looking forward, experts agree that the significant changes in the Ethernet world will continue in the coming years.
The move to a more open environment will support a more rapid deployment strategy, and is key to driving continuous revenue growth.
"Carriers' control of their network, along with end-to-end SLA, puts them in a favourable position to provide more cloud services," Eriksson says. "I also expect both the wholesale and retail Ethernet market to develop and grow a lot in the coming years."
The trend is likely to continue unabated for the foreseeable future, Kelly believes.
"With increased availability of carrier Ethernet services, and the cost-effective availability of bandwidth, new applications will arise, most of which will be cloud-based," he says. "These are increasingly critical to business performance and profitability, so high-quality, resilient services will be required."
Industry experts are predicting that the gigabit Ethernet market will grow significantly over the next few years, eventually surpassing the 10/100 mbps market in terms of the number of port shipments.
"This growth is mainly attributed to the wide deployment of broadband wireless networks," Verma says, "in addition to HD IPTV and OTT requirements, which is currently pushing the customer service experience to have QoS requirements."