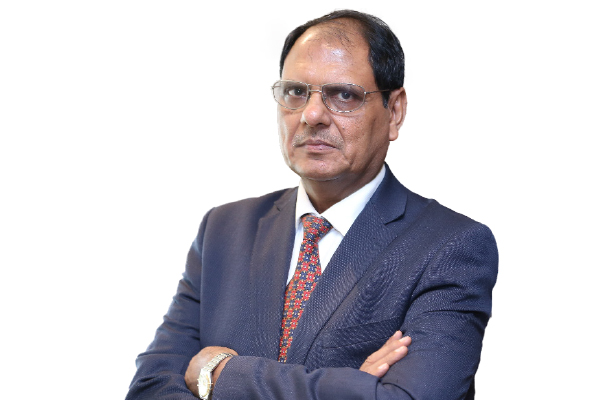 DP Sangal, Founding Partner & Managing Director, Safedata, on the CS Infocomm alliance and relevance of services in the region.
Over the years the focus on services has become more prominent for companies across the region. Channel organisations are now ramping up their offerings in this area as increasingly customers are demanding for better and customised services support.
For Safadata Middle East, a regional solutions provider and systems integrator, services was the foundation with which the company began its operations 13 years ago.
DP Sangal, Founding Partner & Managing Director, Safedata, says, "No one was talking about services back in 2002 when we started out. But how can technology products be sold without any support? We saw a huge opportunity in this area and were appointed as the first service provider for Compaq in the whole region.
"Compaq was focused on support and service and used to face the end user together with the partner. Therefore the partner strength was very important for them. There was a time when we were doing 30 per cent of calls in UAE."
The SI continued to be a preferred partner even after the completion of the HP and Compaq merger. As HP policies began to change in 2007, Safedata undertook selling products as well.
Sangal adds, "They were looking at the market from a different perspective. HP wanted every partner to sell. We had the added advantage of being a service provider, although both divisions needed to work separately to avoid conflict of interests."
One of the latest highlights at Safedata has been partnering with CS Infocomm, an Indian company, exclusively into contact centre solutions. Incorporated as a division of Safedata, CS Infocomm's product lines have been sold since last November. Sangal says the objective behind keeping the brand name was to aid in extending the existing relationships such as Cisco and Avaya into this region.
There are three components for any solution – product, consultancy and services – followed up by support. Being a services company, Sangal found that the gap in the market existed in terms of providing the technology.
He says, "While the platform offering is good, the real question is how well is it implemented? And it is critical to invest in people as it is all people-oriented. We brought services into the region on the professional side. We are positioning ourselves as not only a solution provider or a consulting company, but someone who can offer the platform too along with the support."
With CS Infocomm on board, the company is largely focusing on contact centres as its main technology area, although it continues to deliver existing solutions and products. The SI aims to be a complete end-to-end solution provider.
"Today it is all about customer services," says Sangal. "No longer do only features of a product or solution attract customers, services go a long way in gaining their loyalty. As an organisation, how well positioned are you to deliver services to the customer? This is the only differentiating factor remaining in the market today."
As consultation is an important component for the contact centre, he adds that there is a pre-sales executive involved right from the moment the customer decides to work with them. Whereas in systems integration, the pre-sales is built into the sales person itself.
The contact centre market in the region is still in the nascent stage. "All the contact centres existing the market today were set up around 10 years ago, therefore they all need to be revamped and redesigned. There is a huge opportunity and there is awareness in the market on the need for customer service, however there is still a long way to go before we consider the market to be mature."