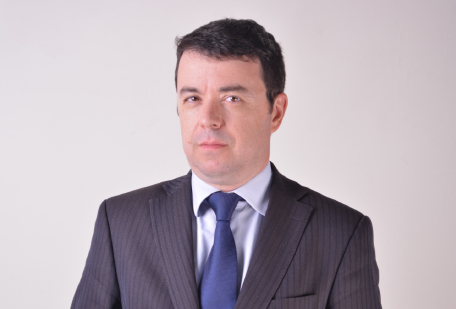 The Portugal-based software company, Primavera, set shop in the region close to a year ago and is looking to develop its partner network. The company's Country Manager Jorge Marques, talks about channel plans for the region.
Can you give us an overview about Primavera?
Primavera is a software company, headquartered out of Portugal, specialised in developing business management solutions for large, medium and small enterprises. The company started by creating an accounting software and now boasts a wide range of solutions that go from HR to Asset management.
The company also operates in African countries such as Angola, Mozambique and Cape Verde. Besides having subsidiaries in Dubai, Lisbon, Madrid, Luanda and Maputo, the company also has more than 400 business partners around the world.
Who are your biggest regional competitors?
The biggest players in our sector are Microsoft Navision, Oracle and SAP. Those are our competitors at an international and regional level. However, we offer an alternative solution that is tailored to fit the needs of each organisation.
Who are the channel partners you work with in the region?
We are working with channel partners that focus in management business solutions and with partners that work with specific industries such as construction, manufacturing, healthcare or retail. For example, we work with Prologix, TNC (Transnational Computers) and Abacus. At this stage our channel network covers the UAE and we have two active partners in Qatar, but we want to grow our channel, welcoming more partners in these two countries and Saudi Arabia as well.  For Primavera, this is an ongoing process so we definitely will onboard new partners as the company grows in the region. Knowing the importance that cloud solutions have nowadays, and having products that match the market demand, we are also looking for a local provider that can help us enable these solutions.
Can you discuss your channel strategy for the region?
Our aim is to build a strong channel partnership programme with providers that not only sell our products, but also deliver them to the client. This means that, besides attracting new clients on behalf of us, our partners need to be able to implement our solutions and accompany the clients throughout the entire process. Our strategy is to have value-added resellers. The objective is to create a dynamic channel network, not unlimited but always open to new partners to guarantee that we respond to the market demands and to our expected growth.
Can you discuss the partner enablement initiatives put in place for the region? 
First, we have a formal partner programme that rules the business relationship between Primavera and its partners. Additionally, it serves as the instrument that sustains the principles of our strategy and business policy – the marketing of our products through an indirect sales model, and with total transparency and fairness in the management of the relationship with every component part of the Primavera ecosystem.
All our partners have been trained by us, making sure they have a deep understanding of our solutions. We always assist our partners in the initial projects by creating mixed teams with executives from the company. It is part of our policy to give channel partners a continuous support and accompaniment from pre-sales to implementation. We also give support in events in which our partners are participating, and when launching new products and innovative concepts.
What is your business focus for the year?
Our priority is to transform our best leads into signed contracts and guarantee that all our channel partners close the year implementing our solutions successfully for their clients. At this stage our goals are qualitative. We aim to be successful providing the best solutions to our clients. We want to keep growing at an international level and that was the main reason for coming to Dubai. The entire world is represented here and, economically, this is a region that is thriving. We will continue investing our time and resources in expanding to other countries in the Middle East, simplifying the lives of organisations and creating job opportunities in the future.