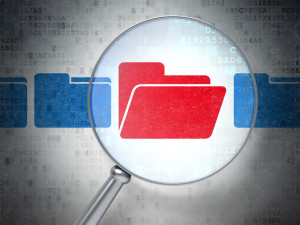 Reseller ME speaks to industry leaders to understand how partners can leverage market trends to sell storage solutions successfully.
The technological cascading effect is an interesting phenomenon to explore. The amount of data being collected is escalating by the minute as a result of increasing number of smart devices, social media activity, surveillance systems, demand for NAS and Big Data analytics, and the need to store, share and access these large volumes of information in a safe and secure manner has gained prominence over time. And not only should storage solutions be safe and secure but at the same time, should be scalable and cost-effective.
Whether it is cloud, server or storage devices, selling solutions to manage and store data is indeed a field that is heaped with opportunities for the reseller partners.
Khwaja Saifuddin, Senior Sales Director, Middle East, Africa & India, WD, says today's buyers research heavily before making a purchase. And this is one of the reasons why channel players should not only educate themselves about the product but also about the whole ecosystem related to the product. "Sales representatives have to be able to effectively communicate the product's features and benefits to a customer accurately to convert the opportunity into a sale. This means that although it is time away from the office, channel sales representatives should participate in vendor trainings whether they are face-to-face or virtual to get insights that he can pass on to the customer. It's also important to offer well-priced value-added services, as these can far influence the customer to give you his business."
Vendor trainings are crucial for partners to increase their profitability. What happens often times is that reseller partners lose focus in the haste to meet targets. While that is definitely the ultimate goal, partners should understand that being clued into market trends can also help in hitting those figures.
Pravin Kumar, Product Manager, ManageEngine says, "With customers in the Middle East rapidly adopting the latest technologies such as flash and SDS (Software-Defined Storage), the channel partner has to be updated about these innovations. The quarterly training sessions are the best way to educate them about the latest advancement in technology vis-a-vis the product. The product road map is also discussed here to include their suggestion based on their customer's requirement. They can also log on to the partner portal and get the required info."
One of the issues currently is that partners look at selling storage as a separate unit instead of plugging it as a part of a comprehensive solution. Many channel partners lack clarity when selling storage, says, Ranjith Kaippada, Product Sales Manager, StorIT Distribution. "Partners need to keep abreast with understanding and adopting emerging technologies, which can give them a distinct advantage over their competition. They need to update themselves on the latest storage technologies and solutions and understand what products they need to sell to SMBs and enterprises and when they need to offer cloud storage. A little understanding of how to position these products will get the partner more mileage in volume and value sales."
Christian Assaf, Senior Sales Manager, MEA, Seagate, agrees and also believes one of the ways resellers can stay ahead of the curve in this segment is by creating a more efficient tiered model based on existing technology. He explains, "By intelligently layering conventional hard disk drives, SSHD (solid state hybrid) drives and SSD (solid state) drives, CIOs will be able to organise data much more effectively; allowing quick and easy access to the most critical data from solid state devices while ensuring that the less valuable metadata is still available and secure on slower HDD drives, for example."
Saifuddin says, the regional channel is still in a transition period, many players are only now shifting away from the box moving business model to becoming value sellers that are able to fully understand and address a customer's needs. "In becoming value sellers that address a customer's needs properly, there's also scope to offer value-added services that can significantly add to a channel player's bottom line. It could be anything from basic delivery and installation services to things like quarterly maintenance contracts," he adds.
Another challenge for partners is that certain markets within the region are saturated in terms of the number of players and there are also geographical challenges, which make it more difficult to reach customers. To overcome this, Saifuddin says having a social media presence helps. And that is something the regional channel partners are not tapping into at the moment.
"An effective and relatively inexpensive way to stand out is to maintain a social media presence. As of today, many channel partners are still focused on phone, e-mail and face-to-face transactions, whereas there are millions of people who look for and purchase via the web or ask for help on deciding what to buy on social media platforms. Even without a website, if a social presence is maintained and an opportunity presents itself, a channel partner can tie up with a logistics company to address remote customer needs."
Besides vendor trainings, partners can also stay on top of market trends by registration at storage forums, which features blogs and regular articles on storage, adds Kumar from ManageEngine.
Over the next year, the demand for large capacity storage solutions will only surge further. According to Saifuddin, this means that hard drive based storage will still have a sizable lead over flash storage in terms of demand. "Flash though faster is still very limited in terms of capacity and the cost per gigabyte is still significantly higher than what customers enjoy with hard drive technology."
Kaippada from StorIT believes the storage architecture is undergoing drastic changes to cater to the new requirement of the enterprise class. "The emerging models are unified, scale-up, scale-out and full flash based storage. It has become a mandate that all the storage models should be compatible and should be easily integrated with virtualisation and going forward with cloud and Big Data solutions."
Also the race towards software-defined storage is at its peak. The key benefits of software-defined storage over traditional storage are increased flexibility, automated management and cost efficiency. Converged infrastructure becomes the most compelling building block of data centre infrastructure."
And Assaf from Seagate says that the data growth driven by cloud, mobile and open source advancement will present new and significant opportunities in the MEA region.
Partners need to take into account of these trends while developing their go-to-market strategies and first consider the customer's challenges and requirements before attempting to sell the solution. Does the sale enable the customer's business? Thinking beyond selling and looking to close long-lasting deals should be the way forward.