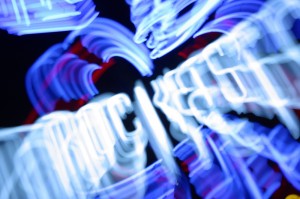 While tele-medicine or remote medicine offers great potential advantages in the region, healthcare institutions are yet  to experiment with it on a large scale, swamped as they are by challenges related to infrastructure, networks and  trained medical staff. CNME finds out the current state of play in the concluding part of the healthcare series.
The Middle East is a vast geographical region. Integrating multiple cultures spread across remote areas across national borders as it does, the region presents a challenge in providing healthcare services to all its various economic  participants.
Through the region, there are countries and specifically particular urban settlements that are f lourishing with healthcare choices. Healthcare institutions and their spend, in fact, contribute to growing economies across the  region.
The GCC healthcare sector is forecast to triple in worth over the next decade from $18bn currently to $55bn by 2020  according to a recent report by Kuwait Finance House Research Limited. An estimated $10bn worth of healthcare  projects are planned or underway in the GCC. More than 200 new hospitals have been announced or are under  construction, with a cumulative capacity of up to 27,009 beds most of which are due to be delivered in 2015.
With this massive growth comes increased investment in information technology. Though most of the spend on  technology is focused on stationary healthcare institutions situated in urban, densely-populated areas of the Middle East, around 5% of the spend is being directed to tele-medicine or remote medicine services.
"For the healthcare sector, telemedicine  is the next wave. It involves delivering remote healthcare services and  access to general practitioners (GPs), via teleconferencing technologies. The integration of technology in healthcare service delivery is, therefore, highly relevant," says Mahesh Vaidya, CEO of ISIT Middle East.
He adds, "Usual healthcare requirements and regulatory pressures result in the adoption of solutions such as picture  archive systems (also called PACS). Tele-medicine is a lot more complex as healthcare providers may not have ready  infrastructure for catering to the masses at remote sites. Over and above the usual requirements associated with the  healthcare sector, IT solutions for tele-medicine are more focussed on optimising patient-doctor communications via  low-bandwidth network links that are perhaps relatively  less reliable than those founds in urban areas. IT applications  delivery and patient records access are also a constant challenge which such IT solutions are expected to address."
"Remote sites often do not provide ready access to healthcare for its inhabitants. As such healthcare solutions are  delivered by urban healthcare providers remotely, via videoconferencing services. We, however, envisage access to patient records to be similar as in the case of urban inhabitants. Implementation of centralised patient records and  archive systems (such as PACS) is often seen as a mature first-step for automating service delivery in the healthcare  sector," says ISIT's Vaidya.
"Thanks to ICT, doctors can share x-rays and data in real time, helping  them make better, more informed diagnoses  and decisions on treatment. Teleconferencing saves time and allows for virtual meetings with colleagues. A secure  unified communications platform enables medical workers to discuss cases via a virtual private network. This means  they can view findings and agree on treatment from any location," states Frits Neyndorff, MD of NEC unified solutions for the Middle East and Africa.
Regional reality
Tele-medicine or remote medicine in most parts of the world can be broadly divided into two areas. The first is where hospitals set up remote sites, with its own staffing, to provide diagnostic capabilities with basic linkage to the main  healthcare facility. The second is where a remote set-up is highly networked and connected in order to provide regular  consultations with doctors that are not physically present at the sites.
However, tele-medicine in the region does not usually take this shape all the time. "We as a hospital are not currently offering any remote service that will be framed under tele-medicine. Telemedicine depends highly on Internet connection. Right now Emirates has one of the highest cost and lowest quality of  service in internet connectivity so this affects the decision at the moment of planning for this type of services, since it increases the costs and provides  poor warranty," points out Luis Perfetti, VP CIO of Oasis Hospital.
Tele-medicine is yet to excite a huge following in the Middle East. One of the major reasons for this is the cost-revenue ratio involved in setting up tele-medicine activities. The capital cost and operational cost involved is too high and the  revenue potential from the same is too unstable and too dispersed over time to merit investment for many an  institution in the Middle East.
"Remote medicine is still catching on. The virtual doctor is still coming to reality in the Middle East. People still like to  see the doctor face-to-face. Having said that the growing needs of larger populations in geographically-vast countries – like KSA and Egypt – has made people look more closely into using the medical expertise present in major cities for the  good of those residing in remoter regions. Tele-medicine has not caught on yet, but the process has started," says  K. S. Parag, regional director of FVC.
"For modern healthcare professionals, better network-enabled communication and collaboration is a must-have. Healthcare professionals are starting to expect that they will be able to share expertise and information more widely and more easily than ever before. Web conferencing and patient video monitoring are the kinds of unified communications (UC) services that promise great advances in patient care and cost benefits, too, but these  applications  don't work where audio and visual quality is compromised by network problems," points out Ali Ahmar, regional sales manager for MENA at Brocade.
Parag states, "The main challenge with tele-medicine is the user's mindset. A doctor is traditionally used to physically  examining a patient and then giving a diagnosis. Getting them to change that concept and accept that it can be done  remotely takes time and education. The patient might accept it when there is no choice but the bigger challenge is  getting the doctor to accept the change. This is the biggest challenge  in the adoption of tele-medicine."
Despite the challenges though, there are some organisations that are looking into tele-medicine activities and tapping into specific remote services. "One of the promises of telemedicine is to provide a service where there's a shortage: this  s the case with the radiologist where there's a worldwide and local shortage. We do have plans to use remote  radiology doctors to give us imaging diagnosis: we send them the images, they give us back a soft copy of their  diagnosis report. So instead of using the services of our own radiologist we will use the services of an organisation with  qualified doctors which is located in the USA," says Perfetti.
He continues, "The management of the information with the remote radiology doctors is quite simple since our PACS  solution has the features to work remotely inbuilt into it. All the information is stored in our own data centre. Also we  can give our patients a web address on which they can use to see their images online, in case they want another doctor  (not from our hospital) to view the images. This is not exactly what you call tele-medicine but it has to do with  providing services to patients remotely."
Perfetti also points out, "Another shortage that is noticeable is with ICU doctors in which case there are examples in Saudi where a command centre has  been mounted where doctors in a central  location can monitor patients in a  remote ICU and recommend or give orders directly from the centre."
While hospitals slowly experiment with the benefits of remote services, many vendors believe that there will be more  adoption of tele-medicine and the technologies to support the same in the near future.
"Information technology spending in the UAE is expected to grow from  around $3.1 billion in 2008 to nearly $4.7 billion by 2013, according to a  report in 2009 by Business Monitor International and this is indicative of the trend in  the Middle East as a whole. The modernisation of healthcare systems is seen as a hub for growth and a condition for the  longterm sustainability of public health systems. IT investments are a fundamental part of these modernisation
strategies," concludes Ahmar.