Westcon-Comstor group MD Steve Lockie and Westcon Security director Ian Jones sat down with Security Advisor ME to discuss why continuous education is vital for staying ahead of the "bad guys" and the company's role in keeping regional firms cyber resilient.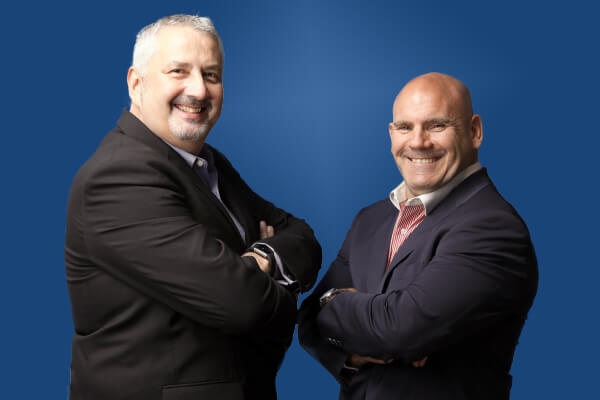 Can you give an overview of some of the highlights of the company over the last year?
Steve Lockie (SL): A major highlight for us during the past year was the establishment of our branch operations in Qatar, Kuwait and Bahrain. As part of that move, we have onboarded people on-the-ground to look after our key clients in those markets.
Another big win for us was the successful EDI integration with some of our larger partners in Europe.
Finally, another key achievement we had was the roll out of our partner self-service portal. Built on an SAP platform, PartnerView offers our partners a wealth of functionalities and information that makes it easier and quicker to do business with us. Through the portal they can request, manage and revise quotes, convert quotes into orders, check order status and history, track orders, request RMAs and much more. Moving forward, as renewals are becoming a bigger part of the business, we aim to integrate our Renew View initiative into the platform. Renew View is a renewal's management tool where we can auto quote partners for their annuities business.
What do you think differentiates Westcon-Comstor as a security distributor in the region?
SL: Firstly, I think we've got the best portfolio of products and solutions that covers a broad spectrum of the various threat vectors that organisations face today.
Another key differentiator is the quality of the relationship that we have with our vendors. As a value-added distributor, we ensure that our objectives are aligned with our vendors'. We make sure that when we commit to a market development plan for them, we see it through and through and the vendors respect that. In that way, we create a strong and intimate relationship with them.
Finally, and most importantly, is our people. We have a highly dedicated team that always go above and beyond to ensure that we respond to our partners' and customers' needs whenever or wherever it might be.
What do you think will be the biggest security challenge organisations will face this year?
Ian Jones (IJ): We're going to keep seeing increased cyber-attacks. The level and the sophistication of the attacks now, especially spear phishing, has seen the biggest spike in the last year. Therefore, the lack of education and investments on solutions that will keep them secure will cause big challenges for organisations.
Also, increased investments in technologies such as artificial intelligence will create more complex attack vectors and securing those vulnerabilities will definitely be taxing.
What do you think is lacking in the industry that's causing gaps in cybersecurity awareness?
SL: Over the last five to 10 years in Europe, legislation and accounting practices have led people to include security in their agenda. The Middle East has lagged massively on that aspect and that makes the market rife for cyber-attacks.
There's also a gap in terms of educating people on cybersecurity. Last year, phishing threats have increased significantly, which shows how vulnerable end-users are. That's why we give focus on supporting our customers and ensuring that every member of their organisation are knowledgeable on how they can stay secure for these attacks.
IJ: Education and accountability are what's lacking among organisations. Security should be a responsibility that's shared by everyone within the company from top to bottom. I think if a certain level of accountability has been instigated within the workplace – if you click on the wrong link and cause financial losses then you're accountable – that will send a strong message within the firm to take security seriously.
As a distributor what kind of role can you play in terms of helping organisation address this issue?
IJ: We are big advocates of constant education. We are committed to transferring knowledge and sharing our expertise to our partners and customers and bringing them up to speed to stay ahead of the bad guys. The threat landscape is continuously changing and that's why learning should also be a constant process.
What can the market expect from Westcon-Comstor this year?
IJ: We aim to continue growing and enhancing our partner base. However, as a VAD, we don't simply want to bring the biggest vendors into our portfolio. Our goal is to onboard partners that complement instead of compete with each other. This enables us to provide a holistic offering to our regional customers.
SL: We have always prided ourselves in having an intimate partnership with our vendors and resellers and this has enabled us to grow remarkably. Our current partners and even some potential ones are recognising how we can add value to their business and how our distribution strategies can benefit them. So, we plan to keep on building on those strengths and maximising those opportunities.