'Digital transformation' has been the top tech buzzword of 2016. As connected smart devices and 'things' multiply and organisations move away from physical business models, how are the region's enterprises equipped to take on 2017?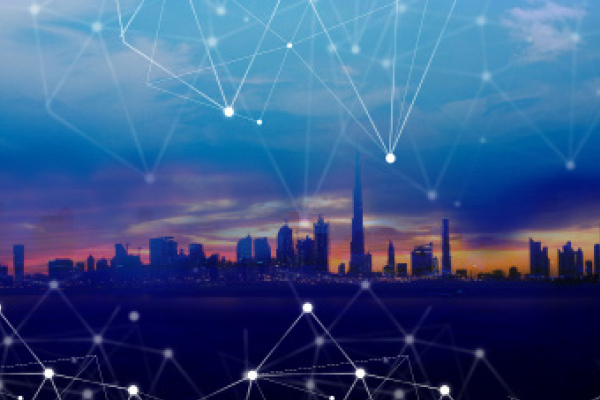 For many IT decision makers, 'digital transformation' has become a consistent stream of change that is beginning to redefine a their industries. Whilst it has undoubtedly been the hot topic of the year in the technology world, it is now becoming imperative that companies master digital initiatives to a point of differentiation from their competitors in order for them to survive and thrive in the region.
A recent report from SAP and Accenture predicted that nationwide 'digital transformation' could add $14 billion to the UAE's GDP by 2020. A large part of this transformation involves the exponential growth of Big Data which has already given enterprises the scope to optimise business processes and stray from more traditional business models in the past year. Cisco predicts that 20 billion devices will be connected the the Internet by 2020, which has forced CIO's to not only consider collecting, processing and backing up these huge amounts of data, but also harnessing that data to generate meaningful insights for the advancements of business.
Necip Ozyucel, cloud and enterprise lead, Microsoft Gulf, believes this large influx of information is down to the increased penetration of the Internet in emerging markets. "There is no doubt that the amount of digital data has increased drastically," he says. "As a result, more and more companies are migrating infrastructure and applications to the cloud to streamline business processes and embed flexibility to react quickly to the changing needs of their operating market."
This adoption of as-a-service models across the region has significantly increased over the last 12 months, and IDC predicts that there is still even more to come in 2017. At the recent 'IDC Predictions' conference held in Dubai, it was estimated that public cloud spending in the Middle East, Turkey and Africa region will hit $715 million in 2017, up from $600 million in 2016.
"Cloud services are set to skyrocket in the Middle East over the next five years, as every industry vertical accelerates its digital transformation to further meet citizen and customer needs in real-time," says Tayfun Topkoc, managing director, SAP UAE. "Government services, healthcare, and banking and finance have among those with the strongest potential for using cloud services and software-as-a-service to enhance costs with OPEX models, and drive business competitiveness, citizen happiness, and environmental sustainability."
The emergence of cloud computing has forced end user focus to shift towards increased revenue growth, enhanced customer experiences and data-based insights. "Cloud computing has become the backbone of IT departments," says Ozyucel. "The growing interest in the reduction of implementing hardware and the migration of data to the cloud is driving faster growth of the cloud market." This is evident in Gartner's predicted increase in spending on software in the EMEA region, which is expected to grow by 6.8 percent in 2017 to total $119.8 billion.
Whilst it has been firmly established that cloud computing can make companies smarter and provide useful data insights to enhance business efficiency, cloud is also a huge player in Dubai's Future Cities vision, and is particularly relevant to the Smart Dubai platform. Cloud-based data analytics now form the foundation for a number of Middle East government initiatives, and Topkoc believes that 2017 could be the tipping point for the region's adoption of data analytics. "Over the past year, the biggest technological advancements have been in the speed and capabilities of analytics software to analyse massive amounts of data from sensors to mobile devices to social media," he says.
Digital transformation, at its core, is a way to focus an organisation and enable them to leverage innovative ways to engage with their customers, employees and suppliers. "In 2020, the average age of a S&P 500 corporation is expected to be 12 years old, compared to 60 years old back in 1960; thus, everything is becoming quicker, making the customers demand more efficient services and products," says Ozyucel. "Advancements in technology are changing where, how and why consumers purchase products, making businesses acutely aware of this behavioural shift."
A recent report from research firm Econsultancy revealed that 74 percent of businesses believe that improving their ability to meet customer expectations is more important in digital transformation than reducing IT costs and the costs of doing business. But whilst organisations – particularly in the Middle East – may have the correct vision for success in a digitalised economy, as well as the agile ICT infrastructure to make it happen, Topkoc believes that the biggest challenge in this region will be change management and upskilling talent. "The Middle East C-suite needs to embrace digital disruption by breaking down organisational silos, embracing data analytics training throughout the organisation, and linking with the ecosystem to develop talent pipelines," he says.
In order to maximise the full potential of digital transformation, organisations in the region should look to develop the ecosystems of partners, with connection and collaboration outside of the organisation becoming the norm. The Middle East is "ideally positioned to take advantage of the digital era," says Ozyucel, as it is adopting the 'digital first approach,' which is evident in the way companies and governments are thinking about how to apply technology to improve the way people live and work. "A high penetration of mobile devices in the region, along with the readiness of enterprises adopting new innovative technology, are all factors that make the region highly viable to make the most of digital transformation," he says.