SAP's global co-lead and SVP for its Internet of Things portfolio, Nils Herzberg, gave James Dartnell the lowdown on the company's strategy for the fast-growing space at the firm's TechEd conference in Barcelona.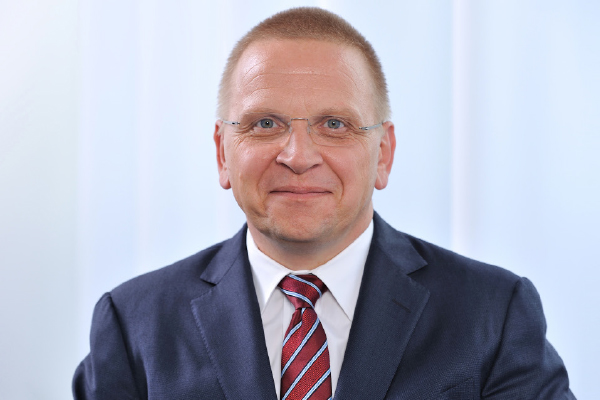 To date, there have been relatively few highly publicised IoT success stories in the Middle East. To what extent is the region playing catchup with more developed markets?
I'm not sure it's an issue of playing catchup. I think markets like the Middle East and Africa are unique because they don't have as much legacy infrastructure, and with all the investments that are being made, IoT is embedded in their strategy. Take World War II as an example. Germany and Japan were destroyed, but both picked up after the war and accelerated development because they could start afresh. Both countries eventually evened out, but in the Middle East and other emerging markets, mobile seems to be working more than in the US, because they have newer technology. China also has an advantage because their manufacturing machines are younger than the rest of world.
That being said, are there examples of customers in the US or Europe who have made a real impact with IoT?
Siemens is a great example. They're using the HANA Cloud Platform for IoT, and are basing data-driven businesses on it.
In September, we showcased our work with Trenitalia, the Italian railroad operator. They use HANA to extract data from locomotives, and are using predictive analytics. Their CEO said that they expect to reduce their maintenance budget by 8-10 percent, which is €1.3 billion. They were hoping to improve their return on capital deployed; to use their assets better based on predictive analysis. She also said that they would save €10-20 million a year because they won't pay fines to suppliers and customers for lateness.
What investment are you looking to make into IoT? 
We recently announced a $2 billion investment for the next five years. That will comprise a few acquisitions. We just acquired PLAT.ONE, which provides device management and application development. For example, on a corporate phone, a company can install tokens so they know it belongs to the company. If it is stolen, it can be excluded from their network. The same goes for cars, or anything. This will be critical in future, being able to say if this is mine or your Fitbit or device.
Fedem is another new investment into the future of IoT, and relates to digital twins, where you have a physical real-life version on the ground, and a cyber twin. The premise is to take data from a physical object and put it into software, then run simulations, models and artificial intelligence processes. This has also been a major investment into HANA.
How will SAP deal with the inevitable security risks that come with IoT, and who are you partnering with in this respect?
Security is a multifaceted issue in terms of the device, the transmission of data and when it is stored in cloud. We build software that allows customers to comply with the strictest rules in terms of data security. The Germans are off the charts in that respect. We can deal with all kinds of security topics, and our customers are able to operate all kinds of IoT data and Big Data. In terms of the security of transmission, we are partnering with telcos, who we depend on for that. In some cases, yes, it's a VPN tunnel that's created between the machine and the platform.
I suspect there will be lots of advances in this area of technology, whether it's encryption, tokens and so on. We will embrace them, and I would venture as far as to say that there will be multiple grades of security for transmission. The question is if anyone depends on the data or if it is just satisfying intellectual curiosity. Does it kill if the data is not transmitted? Saving lives in the healthcare industry is an IoT scenario. We will have various offerings depending on the levels of security that are needed.
We're also working with major companies such as Intel and Cisco, to get their expertise on securing devices. It's a multifaceted answer. I believe security needs to be embedded, and isn't something you can retrofit, and that is what SAP knows from our experience with previous products.
Given that you go to market through industries, will you develop products across them or will you specialise in particular areas?
In the technology space, we have database, analytics and platform groups. In terms of our lines of business, we cover customer engagement and commerce (C4C), extended supply chain, finance, HCM, and then our Ariba business network. We also have a commitment to 25 industries.
If you look at these scenarios, some are unique to certain industries. For example, smart meters are used mainly in the utilities industry. But everyone has vehicles, so that solution would be horizontal. We have a portfolio of industry-specific, relevant and generic cases. That's how I view our portfolio. The offering we would use for utilities is a mix of industry specific solutions, smart meters, relevant asset management and maintenance on machines, and generic solutions such as monitoring the location of my car.