Glesni Holland, Deputy Editor, CPI Media Group, tries and tests Huawei's latest launch, Honor 8.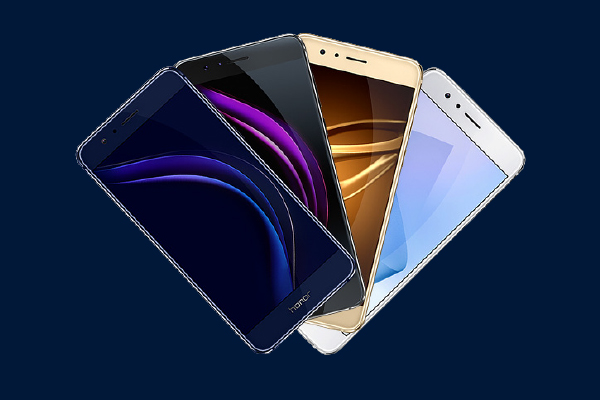 As a longstanding and loyal iOS lover, I have always been sceptical about Android phones. However, for under AED 1600, this slick looking, glass-back smartphone ticks a lot of boxes.
For starters, it has a particularly sensitive and attentive finger-print scanner, conveniently located on the back of the device for instantaneous access. It unlocks the phone in a fraction of a second, and can also be used as a shortcut to apps, i.e. one tap for Google Chrome, two taps for Facebook, and so on, which is quite useful.
The 12-megapixel rear camera is a dual-lens; one is colour and the other is monochrome, which aims to boost the amount of light information captured in every shot, and increases the device's performance in low-light situations. The front-facing camera is 8-megapixels, and both cameras take good quality images. When opening the front camera, the 'Beauty' mode was automatically activated; it softens your skin and brightens your eyes, but does also seem to soften the sharpness of the image at the same time, which some users may not appreciate. The mode can be easily disabled for those opting for the more natural look. With 32GB of storage, 4GB of RAM and the option to insert a microSD card, there is ample space on this device to store a variety of media.
While I may be sceptical about Android devices, there are certain features of the Honor 8 that resemble those of the iOS 10 operating system, one being the notifications and shortcuts drop-down menu. Notifications will appear here to warn users of power-intensive apps running in the background, where it will then give you an option of whether or not you want to close the app. Although this may seem like a useful process to have in place, it can also become frustrating as it clogs up the notification panel and prevents you from being able to take a quick glance at the more relevant notifications that have appeared. The home screen also has an iOS feel; recently used apps are placed in a sliding carousel, and there is no app drawer meaning all of the apps are accessible directly from the home screen. However, where it does differ from the latest Apple model is that the Honor 8 is the proud owner of a conventional headphone jack.
The battery life for this device is particularly impressive, as is the speed at which it charges from the mains power supply. Top tip: do not charge via the USB lead while connected to a PC, as this rate of charging is significantly slower.
This premium looking smartphone comes in four attractive colours: sapphire blue, pearl white, midnight black and sunrise gold. While the glass-back gives a sleek, upmarket feel to the device, be aware that it makes it very easy to lose grip on.