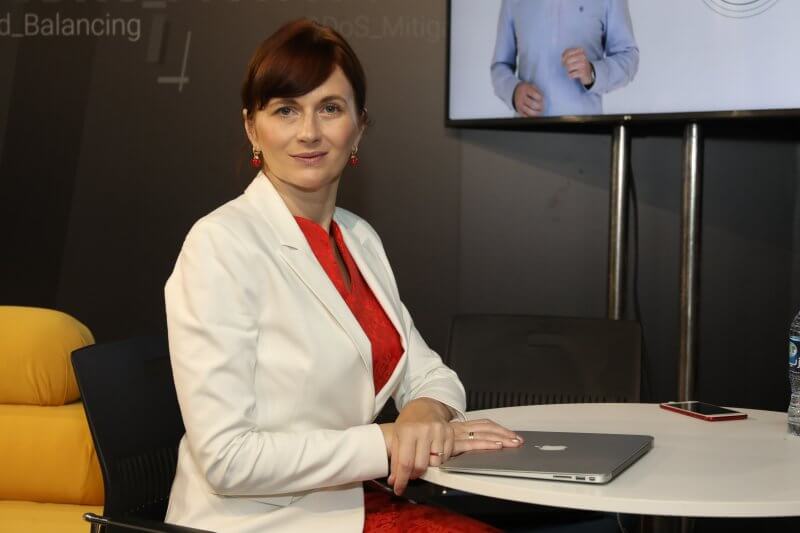 What has InfoWatch been hoping to achieve at GISEC 2019?
This is our third time at GISEC, and the concepts that we're showcasing are always evolving.  It's been an important year for us. I think that we've achieved a lot of success in some areas but we always hope to improve.  
Why have you chosen to showcase solutions from your partners?
We've also hosted our partners from Russia that have showcased their solutions around digital transformation, smart cities and IoT. Moscow has successfully gone ahead with various smart city projects, and we're now bringing these smart solutions to the Middle East market.
They are modern and innovative cybersecurity solutions, especially in the area of IoT. They feature a wide range of analytics with in-built AI, and can analyse data from a wide variety of sensors. Lives can be much easier and more comfortable with the right IoT solutions and platforms. We now need to combine platforms to resolve smart city issues.
Until now, we haven't seen a platform which allows companies to operate with video analytics, to monitor energy consumption and deliver the ability to manage and analyse all types of data. It's important to have a platform that can operate with different types of data and can apply a wide range of policies.
For example, if you are supermarket chain, your products need to be stored at a particular temperature. How you monitor that is important. It's important to have a system that automatically adjusts temperature settings, and can analyse where products should be stored.
What kind of cybersecurity solutions can Russia bring to the Middle East?
Russia already has fully automated anti-DDoS solutions. In order for a person to act on a cyber-attack, it inevitably takes a certain amount of time. A machine need less than one second, and it goes without saying that every second counts when it comes to cybersecurity. It allows you to stop potential damage quicker. You can stop data leakage quicker with InfoWatch solutions.
We're trying to show that Russian technologies can be more effective than Western ones, and that we have delivered successful proof of implementations through cities like Moscow. We want to show that political situations don't always matter and that our technologies can be more effective. We have received more and more new requests from UAE companies and we are able to provide them with effective solutions.