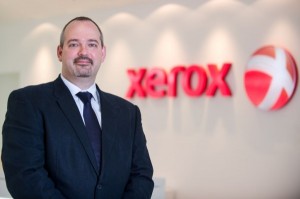 The burgeoning mid-market is offers a plethora of opportunities for the channel willing to invest in services and solutions, and become trusted advisors.
IT heads in mid-sized enterprises have to often provide the same services as those in large enterprises, but without access to same resources or budgets. These companies solely reply solution provider partners to overcome these hurdles to drive innovation and add business value. Almost all major technology vendors have started to shift their focus to this still untapped, lucrative market segment, resulting in profitable growth opportunities for the channel.
"In the Middle East, the mid-market sector faces some challenges by nature as recently stated by  the research analyst group IDC; by the year 2015, IT spending in the mid-market will reach more than $24 billion in the MENA region (with Saudi Arabia and the U.A.E extensively contributing to this investment). The challenges faced by SMEs in this region include competing with larger organizations as well as engaging new customers to expand their operations as well as increasing their profits while maintaining low costs," says Dan Smith, Head of Integrated Marketing for the Middle East and Africa region of Xerox's Developing Markets Operations.
Aman Manzoor, Channel Manager, Kaspersky Lab, echoes a similar opinion: "When we examine the mid-market segment then we are looking at organizations with networks of 250 nodes and reaching up to a thousand nodes. The complexities and crises that these organizations face are similar to the many of the larger enterprise organizations. However the IT management teams in these organizations are not on par with their large enterprise counterparts in-terms of size and responsibilities. Hence, these teams need to have specialization and expertise on multiple technologies and diverse concepts, in simpler terms these teams need to be like the Swiss army knife in the field."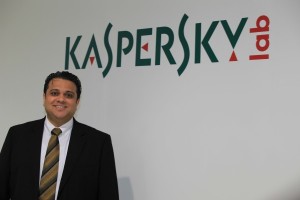 While the definition of what is a mid-market company depends on who you are talking to and geography, the accepted norm in the region is usually the ones with 10 to 100 employees. "Mid-market is a relative term and it has a different definition for different products and organisations (targeting them). For us, a company with a budget of $10,000 to $500,000 is an SME organisation. They normally don't have in-house IT people to manage a solution and requirements are not streamlined," says Sunando Banerjee, Channel Business Manager, Openbravo.
Though there is hardly data related to the total addressable market opportunity in the region, the market size is considerably large. "This has prompted most of today's technology vendors to start work on developing and distributing solutions that can suit the market and also meet its current demands and requirements," says Hani Khanfer, Channel & Pre-sales Coordinator, Smartworld.
Most of the vendors have adapted their products and service to cater to the unique characteristics of this market and enabled their channel to address the opportunities. "The mid-market needs the reseller organizations that serve this segment have certain mandatory characteristics. These organizations need the technical teams that assist the customers through the various phases of deployment. They require support response that is quick and consistent. They need the sales persons of their reseller to not only understand the technology but be able to address their unique pain points. This translates to the account managers becoming sales advisors.
"We at Kaspersky make it our endeavor to provide our partners with the tools required for them to have these characteristics as a part of our training programs accessible for no additional cost to the reseller as a part of our partner extranet," says Manzoor.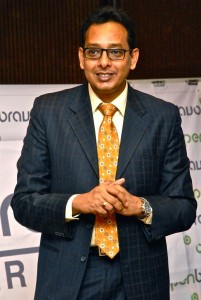 DLP vendor InfoWatch is planning to extend its product line for small and medium-size business market. "In 2013, along with our DLP solution for the SMB market, we will get acquainted with InfoWatch endpoint security. And we have marketing and lead-generation programmes for our partners to maximize the sales opportunities in this market segment," says Alexander Zarovsky, International Business Chief, InfoWatch.
Banerjee believes there is an increasing demand for ERP solutions in the mid-market enterprises. "When the market is growing exponentially and the SME market is striving to get better cash-flow in operation by doing their management right, we feel ERP is something that they need. We have  launched the Openbravo On-Demand and the Web POS mainly to cater the SME segment who wants a cost-effective solution at lower cost of maintenance."
Wireless vendor Ruckus has also adopted partner-led strategy to tap the mid-market opportunities. "We collaborate with and recruit partners that have expertise in specific industry verticals. This concept also applies for mid-market customers – we are likely to develop promotions and campaigns that address such channel category, with focus on their training path. In addition, our technology portfolio is quite easy to comprehend, so this enables us to market for the channel relatively quickly," says Nader, Middle East Regional Sales Director of the company.
Most of the vendors expect mobility, cloud, big data and security to be the priorities for mid-market CIOs in 2013. "The next big thing that we anticipate in 2013 is the rise of internet enabled mobile devices proliferating in both the consumer and enterprise space. It is going to be the era of hypermobility. The need to protect and manage the data in these devices will be a key area of focus. We expect this to accelerate in the mid-market segment.  Further, as the need to drive more revenue from ever shrinking budgets means that virtualization and cloud services move into the main stream. This means increasing opportunities in the mid-market space as well," says Manzoor.
Khanfer says more and more mid-market companies are now looking at managed solutions services that are either in-house with all systems hosted within the customer's premises and managed by the partner or the complete solution managed and hosted at the service provider's premises.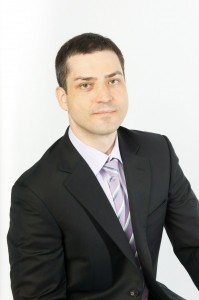 For the channel partners looking to cash in on this opportunity, verticalisation and improving their capabilities to sell solutions are absolutely vital. "Focusing on a particular vertical to find a niche in the marketplace is the great strategy that reseller organizations employ to succeed in the market," says Manzoor.
He adds that verticalisation could occur in two ways – one is the technology-focused model, where the reseller becomes a specialist in deploying a particular technology or the second is the industry focused one, where the reseller becomes specialised in serving the needs of a particular industry.
"In my opinion the mid-market segment verticalisation when done industry wise is more effective than the technology wise. The main reason I believe is that when it comes to choosing suppliers in the mid-market space, the customers are looking for a partnership than a transactional relationship. This becomes economically viable only when reseller is able to deliver more than one technologies for the same customer this means that the reseller needs to have expertise in more than one technologies while maintaining an acute understanding of a particular industry."
Smith from Xerox agrees that verticalisation is a definite way to create more value for customers. "Knowledge of a specific market, and further a specific solution within that market can be invaluable."
Banerjee adds that his company's channels are getting enormously benefitted by developing industry specific solutions. "In Openbravo we have a space called exchange where our partners are developing solutions, connectors and industry verticals and we as a company promote them."
To sum up, the regional mid-market offers growth and revenues for partners who are willing to explore new trends and assume a strategic advisory role rather than just selling solutions or services. It is a large but fragmented market, and with all vendors looking to leverage their channel network to serve SMEs the timing is indeed right for partners to join the bandwagon.