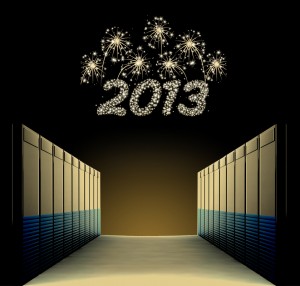 It's not just data that's exploding as storage vendors set off fireworks to celebrate a lucrative year in the Middle East. With cloud and analytics solutions only continuing to draw more demand, the growth looks set to continue in 2013.
All of the most influential IT trends in 2012, mainly cloud, big data and mobility, share one common consideration – storage.
The simple facts are that IT has become a business enabler and data has exploded. The question is where does all that data go?
That is the question Middle East CIOs have been asking and as a result disk revenue in the MEA region was up 11% year-on-year in the second quarter of 2012 to total $2.53 billion, whilst terabyte capacity increased 48% over the same period (IDC).
"The storage market in the Middle East continued to show strong growth, which has become a characteristic of this high-growth emerging economy," says Zaher Haydar, Regional Pre-Sales Manager, Turkey Emerging Africa and Middle East, EMC.
Haydar attributes much of this growth to the prominence of private clouds and related technologies on most CIO agendas.
"This included geographically spread storage with virtualisation and federation protocols on top. We've also seen increased virtualisation rates in most organisations, with the more sophisticated ones already planning to implement some chargeback mechanisms," he says.
Furthermore, unified storage has grown driven mainly by a growing preference among users to deploy NAH where suitable, and video surveillance and media solutions like IPTV have also created a big demand in storage, Haydar adds.
According to Basil Ayass, Enterprise Product Manager, Dell, customers are now thinking a lot longer when they're buying storage.
"They're looking a lot more at virtualised storage as the intelligent storage that can simplify the task and procure automatically, making it easier to manage virtualised environments. They have budget for storage but they're spending it a lot more carefully and are looking for smarter solutions," he says.
Sid Deshpande, Senior Analyst, Technology and Service Provider Research, Gartner, adds that single hardware vendor deals that cater to both servers and storage are very popular in the Middle East.
"Multi-vendor sourcing is not as strong as it is in some of the mature markets. Gartner believes that the storage hardware market is still underpenetrated in the MEA region overall, with many organisations not having the insight or education required to assess the correct storage infrastructure for their application and service requirements," he says.
Storage shakers
When it comes to hype, there is no doubt that cloud and big data were the big shakers in the storage market this year, but despite them often being spoken in the same breath, big data remains behind in both awareness and adoption.
"I don't like to club them together," Ayass says. "We've been talking about cloud for the last four years and it is now beyond the trend stage. We are seeing a lot of private cloud deployments within enterprises in the region, and some public cloud adoption within SMBs for very specific niche applications.
"Big data is very different, it's very new. Business analytics and business intelligence have been around for a long time, but it was sort of hijacked by the telco and finance verticals. They can afford it and they've done it for a while. The way I see it, big data is making business analytics affordable and accessible by a large audience. People are starting to research and enquire about big data when they come from a manufacturing, retail or scientific perspective, but it's not a mainstream solution that's being implemented like cloud. Big data is where cloud was two or three years ago."
Deshpande agrees that most organisations are not aware of what big data is and how it can help them be more competitive.
"But awareness is increasing," he says. "It is important to note that early use cases leveraging existing 'dark data' are emerging in the Middle East. The service provider segment is not as active in spreading big data technologies as mature markets."
Besides the usual suspects in the storage space, flash has also had a significant influence on the market this year.
Flash media plugs the performance and latency gaps that existed between processor and traditional magnetic disk media.
"A few years ago, flash disk cost was 15-20 times that of magnetic disk, which resulted in a limited use of flash within the data centre," Haydar says. "By 2012, the cost of flash dropped significantly making it a key building block within any modern storage infrastructure. Analyst reports show that flash adoption at the enterprise level is growing at a high rate."
Going forward Ayass predicits a rise in the demand for data deduplication.
"Deduplication has been around for a while but has also been very expensive and very complex. Now we've seen deduplication technology become a lot easier to use and a lot more affordable for SMEs. It used to be only certain verticals and guys with budgets in the past who were able to afford deduplication, but now I think it is becoming a lot easier," he says.
Data growth acceleration
Meanwhile, it is very safe to bet that a further acceleration of data growth will continue to significantly influence the Middle East storage market in 2013.
This will require a new approach to the design and deployment of storage that is cost efficient to address capacity needs, self-optimised to address application performance and cloud agile to empower users and lower costs, according to Andreas Weiss, Director, IBM Systems and Technology Brands, GBM.
"Secondly, the storage market will be strongly influenced by an increased level of security and data protection required to undertake a cloud delivery model. Regulation on data security and protection enforces these areas in our customer estates," he says.
The growing realisation of the value companies have in the data they hold and how to make use of it is sure to continue, which is likely to see more demand in business analytics.
"Business analytics requires business continuity to guarantee convenient access anytime and anywhere. Ensuring business continuity and disaster recovery is a must for everyone," Weiss says.
The MEA region is yet to have a strong inclination towards evaluating cloud service due to connectivity issues, regulatory concerns and the current low maturity of offerings.
As such, Deshpande says the time is ripe for storage hardware vendors to showcase their value proposition for the SMB segment, particularly for business continuity initiatives.
Furthermore, given the emerging nature of the Middle East and the slowdown seen in European economics, Haydar anticipates more investments to pour into the region, which would translate into maintaining the high growth rate in 2013.
He says organisations in the Middle East tend to pioneer when it comes to adopting new technologies.
"While it is true that there is one to two years of phase lag in the Middle East compared to the US market, especially when it comes to large IT waves, this in general has a positive impact. That inherent phase lag gives more time to capture the major technological trends and only adopt them once they are more mature. This allows the region to be on the leading edge but not on the bleeding edge."
Ayass attributes the Middle East's innovation and willingness to invest on the lack of legacy and high number of organisations that have been set up in the last five years in the Middle East.
"Therefore their IT infrastructure is still maturing and young and it's a lot easier for them to adopt the latest technologies. It's that leapfrog philosophy that drives it, like in Africa where you have a much high mobile penetration than Western Europe because when mobile telephony was invented Africa did not have the landline technology so they went straight to mobile. It's happening the same here," he says.
"A lot of companies did not invest in the legacy solutions that were available five years ago. Today when it comes to buying their first storage solution, they can adopt the latest because they don't have anything that they need to be compatible with. A lot of times when we acquire new companies, the first sales we see are in the Middle East and we share them with our European colleagues and then they start seeing the adoption there."
According to Weiss, the finance, oil and gas, retail, public and transports sectors in the Middle East are delivering world-class service to their customers and will therefore adopt new technologies quickly.
Gartner has observed that some enterprise organisations in the Middle East are not as compelled to reduce costs as their counterparts in Western European countries.
"Middle East enterprises assign a lot of importance to long-term value,  total cost of ownership and ROI analysis, rather than just focusing on reducing short-term capital expenditures," Deshpande concludes.