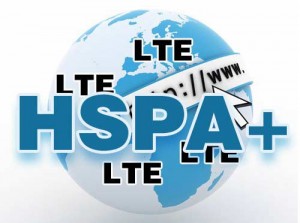 4G often means LTE for many carriers, but HSPA+ is continuing to evolve in parallel providing comparable experience to LTE. Whether or not HSPA+ is a true 4G technology has sparked debate within the wireless industry. Ben Rossi chronicles the evolution and opportunities around this technology from service providers in the region.
Little else can be attributed as the most defining technology enhancements of this generation than that of mobile communications.
In a world where a mobile phone is an individual's most precious asset, and the trend only continuing to evolve into the enterprise, strong connectivity is of paramount importance.
The latest craze is the fourth generation mobile communications standards, making it even easier for users to be constantly connected. But with two prominent technologies staking claim to 4G capabilities, the future of the market is left divided between HSPA+, which is an extension of HSPA (High Speed Packet Access), and the newer technology in town, LTE (Long Term Evolution), which is a complete redesign of 3G network architecture.
The fundamental difference between the technologies is HSPA's use of W-CDMA (wideband code division multiple access), compared to LTE's use of OFDN (orthogonal frequency division multiplexing). The big question is whether this means one is stronger than the other when it comes to performance.
OFDN is an 'access technology', which allows several terminals or handsets connected to the same multi-point transmission medium to transmit over it and share its capacity.
du believes the use of OFDM allows LTE to deliver higher speed, better latency and higher capacity.
"Even though, theoretically, the HSPA+ roadmap promises speeds similar to the current LTE, it is very important to note that there is no real commercial plans to have those speeds available using HSPA+," says Hatem Bamatraf, Senior VP of Network Development, du.
"While most HSPA+ networks around the world boast a peak theoretical 21Mbps download speed, du's network features 42Mbps peak throughout with dual carrier HSPA+. LTE provides ultra-low end-to-end latency, less than half of that of the HSPA+, which enhances the user experience. One of the most important benefits of the OFDM is that it can handle high loads with minimal impact on the system capacity, where as W-CDMA becomes affected under high load and generally has a lower capacity."
Arun Bhikshesvaran, Chief Marketing Officer, Ericsson, agrees that LTE allows a lot more flexibility in scalability and spectrum, but besides that believes the technologies are very similar in the eyes of an end user.
"Carrier aggregation is something that was conceived for LTE and LTE advanced is now also being deployed in some sense for HSPA+, where you can get dual carrier so on and so forth. So while there are some differences in underlying technologies, I think from an end user perspective they start to look very similar in terms of performance," he says.
Complementary technologies
Whilst acknowledging the network spectrum efficiency and flat network architecture or LTE – which enhance network latency, provide better capacity and can support low latency and more bandwidth-intensive applications – Huawei believes the two technologies actually complement each other.
"Each one helps operators to improve their customer experience, differentiate their services and evolve to new business models which cater to the growing demands on mobile broadband and M2M markets," says Leo Xu, VP, Solutions Sales and Marketing, Huawei ME.
And though LTE may have the edge when it comes to performance, HSPA+ is the most cost-effective technology for providing mobile broadband to users – in the short-term, at least.
"Cost comparisons between HSPA+ and LTE really depend a lot on the incumbent network," Xu says. "It is true that when upgrading from a 3G network, HSPA+ is primarily done through a software upgrade and can utilise the same spectrum frequencies as the traditional 3G network. As such, the short-term investment is often less than pursuing an LTE network where you are looking at a long-term equipment and spectrum overhaul."
There are still many 2G/3G base stations in the Middle East and operators often find that HSPA+ is a cost-effective way to evolve to new technologies whilst leveraging these earlier investments.
"With that said, operators still recognise that LTE offers larger network capacity and greater speeds than what HSPA+ can accommodate. In that sense we do prefer to view LTE as a complementary technology to HSPA+," Xu says.
Bhikshesvaran supports that view, stating that Ericsson builds its products to be able to run HSPA, HSPA+ and LTE all in a mixed mode configuration on the same base station and able to work across multiple frequency bands.
"It really doesn't make a big difference whether you run two technologies today across three different frequency bands and eventually you can migrate all of them into one technology," he says. "I think what we will see happening over the next three to four years is really a peaceful co-existence between LTE and HSPA+.
"You've got LTE working on different bands across the world, but those issues have been solved in a nicer way already for HSPA+. So I think from a broad device ecosystem perspective that momentum will continue to be there and people will take advantage of it."
LTE will start to get introduced in pockets in certain frequencies, Bhikshesvaran adds, and the market will respond by creating devices for those markets.
"It will take a little bit of time to figure out what the real common global LTE band is that we can put into one device and that will go across a vast majority of the world. Today with HSPA+, those frequency combinations are already available," he says.
However, by holding perhaps the most weight in the world of mobile telecommunications, it is spectral efficiency that is the most important comparison to highlight.
"We have to distinguish here between available technology roadmaps and actual commercial deployments and handset availability plans," Bamatraf says. "By just looking at the number of handset manufacturers who have announced the rollout or plans to rollout LTE-enabled handsets, one can deduce that the LTE eco-system is growing a lot faster compared to the 3G several years back.
"In the meantime, the plans to have handsets supporting HSPA+ beyond the DC-HSPA+ 42Mbps flavor is at a much lower priority to handset manufacturers at this point of time."
Blurring the lines
But with the spectral efficiency of HSPA+ noticeably enhanced in 3GPP's Release 10 and 11 – following the aggregation of more carriers' technology and the introduction of MIMO (multiple input, multiple output – Xu believes the lines of comparison with LTE have been subsequently blurred.
"This was done by aggregation of more carriers' technology and by the introduction of MIMO (multiple input, multiple output) antenna technology. It is true that the latest HSPA+ Release 11 will start approaching earlier levels of LTE spectrum efficiency, although at the same time LTE has also advanced, so the comparisons are difficult to make," he says.
Bhikshesvaran believes the spectral efficiency of HSPA+ and LTE are in fact fairly close to each other.
"Where LTE stands out in some sense is the use of larger bandwidth carriers. They can use a 10MHz or 20MHz carrier because that natural addition of more frequencies starts to become higher – that is where the difference is. We've had latency properties out of the gate with LTE that are very attractive. The same improvements are being made on HSPA+ as well, so they start to come fairly close in terms of performance and capabilities from an end user perspective," he says.
Another critical underpinning of an operator's network is in-building coverage. Better coverage means a better consumer experience, and better capacity means more subscriptions in hotspot or high-traffic zones.
"This is especially true in the Middle East region where high temperatures most of the year tend to motivate people to stay indoors a substantial amount of time," Xu says.
It is in this area where HSPA+ scores points because it already has the device ecosystem to support it.
"HSPA+ will get rolled out and the newer phones are starting to support the dual carrier technology. All that will continue to fuel the ecosystem for HSPA+," Bhikshesvaran says.
The jury is still out in the battle between HSPA+ and LTE, but in the mean time it appears the general conclusion is for them to continue to be used hand in hand in the overall progression towards faster and more efficient telecom networks.
Xu says the choice is largely driven by the individual operator's business model as well as their local market ecosystem.
However, Bamatraf of du believes LTE is the most advanced telecommunications currently available and defines a clear path toward future developments, making it the most attractive choice for carriers. This contrasts with HSPA+'s current lead in eco-system positioning.
"The forecast is that HSPA+ networks will still be catering voice and data for most operators for many years to come while the LTE eco-system is growing and maturing. We think that commercial deployments utilising HSPA+ upgrades beyond the DC-HSPA+ 42M will be very rare," Bamatraf says.
"It is also our view that the concentration on rolling out LTE networks to relieve any existing data traffic congestion on the HSPA/HSPA+ networks will continue to grow."