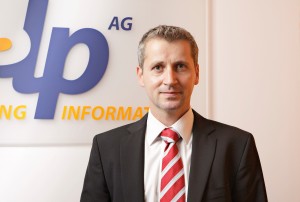 When an integrations contract is being discussed, every element is absolutely crucial. The finer details of an agreement play a heavy role if the partnership suddenly goes south, and therefore, companies will want to be safe in the knowledge that they're as legally secure as they can be. We talk contract necessaries.
"Maybe I'm old-school, but I always thought you honoured a contract," an interesting quote from Brett Favre, a former American Football star, who was more than likely talking about American football. However, its relevance can be translated into any industry that requires the use of a contractual agreement between two parties before business can be done.
Contracts are made to be honoured, yes. But contracts can also be a point of reference for when an agreement isn't fulfilled. In successful systems integrations, contracts will appear as a total waste of time and paper. However, when these integrations are not so successful, you can bet your bottom dollar that both parties will hope the contact is as official and straight-laced as possible.
"The consequences of a breach are usually clearly defined in the contract. So if you sign it, you accept it and you have to face it. This might entail penalties for delays caused by the vendor going to cancellation of the contract, up to being black-listed for any future engagements," says Stephan Berner, Managing Director, help AG.
The loss of reputation in a market such as the Middle East is a business disaster. A very competitive and fierce market, one would be wise to go to great lengths to ensure that contract requirements are met – but that's easier said than done.
"Contract is a binding document outlining the services provided, duration of the project, cost, resources involved, agreed assumptions and approach. A contract is formed on a particular service and does not emphasise on the overall business objective. It does not look into the various metrics and performance objectives. It is basically a long-term or a scheduled commitment from either party to avoid pitfalls of ad-hocism and also to provide predictability in budgeting exercise," says Padma Balaji, Manager of Contracts, Enterprise Infrastructure, Emitac.
"In general, the consequences of breaking an element of a contract have to be the same for either party involved. However in reality, the region has practices which are heavily biased against the partner and loaded in favour of the customers."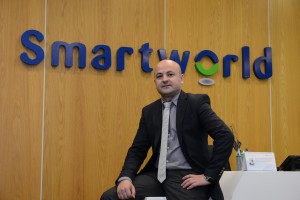 Any questions?
Prior to the actual agreement being signed, experts say that many important factors need to be checked in order to ensure the most educated and formally judged decision is made in regards to which systems integrator is chosen.
"Important factors should be looked into like the availability of resources; value, cost and margin and the start and end date of the project. These key points allow a buyer to check and confirm if a vendor is both financially and technically capable of performing the job. Also, it is a good move if you can do a reference check on the vendor's previous clients," says Rasuljon Halilov, Procurement and Contracts Manager, Smartworld.
Berner adds, "The success of a project depends on clearly defining the scope of work from the onset. This is the most important part to protect the interests of both the customer and the vendor.
"Does it make sense to sign a one-sided contract? Certainly not. Payment terms, performance bond, penalties, all of these need to be fair. I have seen companies signing any kind of contract just to get the business. This is wrong and causes a big risk for the vendor as well to the end-customer. If a customer wants to award a project to a vendor, he should ensure the technical and business evaluation was done properly."
Balaji believes that the completion time frame and other penalty-defined points should be a priority.
"In case of an implementation project, the time line agreed with the customer to complete the project is very crucial as this commitment may be tied to some penalties. This may prove very costly to the partner if there is any delay in completion of the project. Goals, objectives and deliverables are clearly defined, agreed and documented. Other clauses like 'indemnity clause' with open liability or without any ceiling on the value of such a liability for covering the loss customers may face in case the project is delayed and, of course, the payment terms need to be verified."
Top tips
The experts teamed up with CNME and have provided the ultimate contract necessaries. Halilov says that when entering into contracts, it's important to know the availability of knowledge, experience, and the vendor's financial and technical capablilities.
Balaji states that a clear, well-defined contractual agreement will bind both parties to mutually derive benefits on pre-defined parameters – this can be achieved by incorporating the proper scope and purpose of the project, the creation of communication channels, and ensuring the goals mentioned in the agreement are understood and agreed by both parties.
Following these steps may put you in a far more confident position before signing along the dotted line, ensuring for a far more secure, professional and organised project.