Abhishek Hajra, Regional Director, MEA, NetScout Systems, discusses what partners can expect from the company, post its acquisition of Danaher's communication business last year.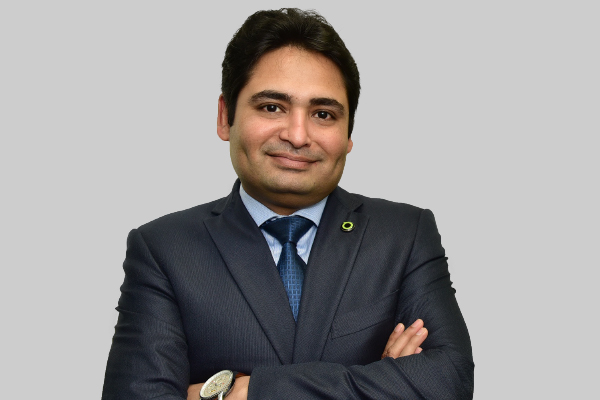 Global application and network performance management products and solutions provider, NetScout Systems, is looking to integrate and strengthen its channel operations in the region, post its acquisition of Danaher Corporation's communication business, comprising of Arbor Networks, Tektronix Communications, VSS Monitoring and certain parts of Fluke Networks.
Abhishek Hajra, the Regional Director for the company's enterprise business in MEA, says the firm is undergoing a massive rebranding process to ensure the integration happens smoothly and at a fast-pace.
He says, "Our constant message to our existing and new customers is that the technologies and products from all the four firms essentially remain the same, while getting enhanced and rebranded as NetScout."
One of the biggest challenges the company faced was around combining the channel business of all the four firms.
"It's easier to merge customers as the products and technologies don't change," adds Hajra. "But when it comes to the channel, there is a lot more variations as each of these acquired companies had a separate partner ecosystem and go-to-market strategy."
Over the past several months, the company has worked on this aspect and unveiled its partner programme, Connect360, in April this year. But the company ensured all partners were prepared and informed about what to expect well in advance.
"We are really proud of the fact that we did not see any disruptions in the channel. And integrating five companies is not an easy task. The only reason we managed that was because we ensured partners knew what to expect and prepared them for the transition. We also launched the programme in a phased manner. We didn't want to lose any of the brand traction that was built with the partners and customers in the market. Marketing has done a great job here," he adds.
The company's objective was to make sure it served the common goal of the individual companies and encompass its channel strategies.
"It is necessary to ensure channel partners, who are our representatives in the market, are absolutely sure of what we, as a vendor, are looking to achieve. We have selected partners based on performance and their commitment to the business. We are looking to grow quality-wise rather than quantity. For us, it is not only about the dollar value."
The vendor's progamme is clearly defined as to what it expects from partners. According to Hajra, this leaves no room for confusion.
"Partners are impressed with our revamped offering as they can see that we have a long term strategy. In this regard, we have also got Shiboo Baby on board as the Regional Channel Manager for the MEA region. His experience and expertise will greatly enable the channel business further."
With 35 percent of the company's workforce in R&D, partners can be sure that it will always be at the front-end of technology, according to Hajra.
It is a high-margin business, making it attractive for partners. But this also means, they need to be highly skilled and knowledgeable about the company's offerings.
He says, "Our solutions require intensive engagement with customers. We want to ensure partners' sales teams are equal to that of our own sales team. We are providing partners with business assurance, which is an important aspect."
Over the next few months, we will see the vendor amplifying its regional channel operations and working towards increasing its brand awareness.
"We don't want to remain as the best-kept secret in the industry. People don't realise how much we are entwined with customer business. We aim to develop and build on that," he adds.