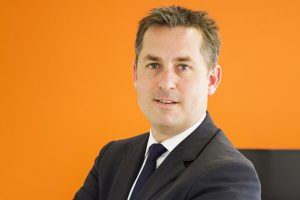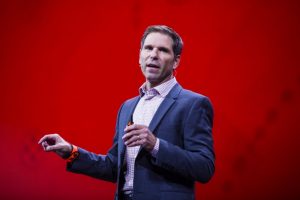 Pure Storage's Michael Sotnick, vice president, Global Channels and Alliances, and Ben Savage, EMEA head, Channel and Alliances, give a rundown on what partners can expect from the rapidly growing enterprise data flash storage firm.
What role do channel partners play in Pure's growth story?
Michael Sotnick (MS): Publicly we have committed to $1 billion in revenue and cash flow positive by the end of this year. We aim to venture into 2018 profitably. When we think about the opportunity in front of us, we see a clear path to over $2 billion in 2020. Our strong commitment to growth is fueled by our pledge to innovation. We have journeyed from a single to multi product to now a platform company in three years. I believe that platform is going to allow us to continue our high rate of growth and a 100 percent commitment to channel going to market. Partners, therefore, play a vital role in this process.
Can you elaborate on your regional partner ecosystem?
Ben Savage (BS): We work with two regional distributors – StarLink and VAD Technologies.
StarLink has been historically focused on network and security. It is a huge organisation that is keen on growing their data centre revenues. While VAD Technologies is a specialist data centre storage distributor focused in UAE.
We are looking for these kinds of expertise, seeking distributors who understand our disruptive messages and the innovation we bring. They are then in the best position to identify the right local partners.
What is the strategy for the firm moving forward?
BS: We are conscious of the market share we currently have, which is growing fast. We want that market share to go to only a certain number of partners. We don't want it to be filtered across many different partners. We also want to ensure that we don't have conflicts in the channel. Conflicts are not good for customers, partners and certainly not for us. We are selective about which partners we onboard and we work closely with our distributors to agree on that. When we sign a new partner, it is a minimum of six months' engagement for my team and myself before we sign an agreement with them. This involves a lot of education, enablement and testing of their appetite to see what kind of business plans they are going to put in place with us.
Can you elaborate on the enablement initiatives that Pure has in place for its partners?
MS: When we think about enablement, it is around – what is the most efficient way we can transfer our knowledge and insights to the partner? We know that every vendor has got similar marketing messaging. It is coming at our partners in every possible way, how can we break through the noise? The way we do that is through result centric enablement. For the sales and go-to-market organisation, we bring the key plays in the industry and solution specifics that they can adopt as a partner, do some co-branding with and then deliver it out to the market place and build pipeline for the business. It gives them enriching conversations that they can then go and have with their existing customers. Successful partners have deep long standing relationship with customers. We then enable them to be outcome- and solution- centric, to be good storytellers, to understand where the market is going and give them context and content on Pure Storage solutions. And technically we got to prove it – we got to go and get the hearts and minds of those technical advocates within those partner organisations.
Why should partners choose Pure Storage?
MS: If delivering profoundly different outcomes and opening up innovation for customers, by reducing costs and delivering better results, is core to a partner's business, then they should work with us. The need to shift to public, private, hybrid and edge is undeniable. We offer a fantastic path to profitable relationships, predictable margins and consistent high quality experiences. We care deeply about being different from our competitors in an authentic and personal way.
BS: We underpin all of that by being 100 percent globally channel-led company. In today's day and age, that's a fantastic position for us and for our partners. It's a lifetime commitment