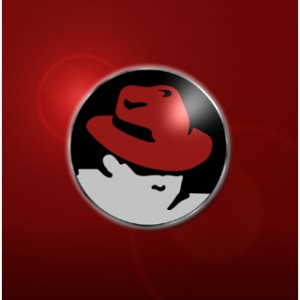 Red Hat today announced that the Qatar Exchange, the principal stock market of Qatar and one of the leading stock markets in the Gulf Cooperation Council region (GCC region), has migrated from IBM AIX and Microsoft Windows to Red Hat Enterprise Linux to provide a high-performance trading platform for investors in the Qatari market.
Qatar Exchange was established through a strategic partnership between Qatar Holding and NYSE Euronext on June 2009. Qatar Exchange offers investors the benefits of a world-class securities market and exchange, operating sophisticated and state-of-the-art technology systems where speed and accuracy of transactions are key. To deliver this level of service to local and international investors in Qatar, companies and markets demanded a stable, scalable and high-performance, yet cost-effective, IT infrastructure to underpin mission-critical back-office applications and the core trading platform.
With reliable performance and security criteria in mind, Qatar Exchange's team selected Red Hat as its trusted technology partner, building its mission-critical trading platform and back-office systems on Red Hat Enterprise Linux, Red Hat Network Satellite and Red Hat clustering technologies.
"Qatar Exchange currently executes around 4,000 exchange transactions per day and 12,000 orders per day, making the trading platform a truly mission-critical application that needs to perform reliably under pressure," said Jassim Bukashisha, IT director at Qatar Exchange. "Unplanned downtime is not an option, so we need to be confident that we have the right technology partner behind us. Red Hat provided us with an enterprise-class solution that is high in performance, incredibly robust and proven to be secure, all at an affordable price without any compromise on performance."
The migration of Qatar Exchange's mission-critical trading applications and databases from IBM AIX to Red Hat Enterprise Linux has since offered improved levels of operational flexibility.  Red Hat's open source strategy has also offered Qatar Exchange a long-term infrastructure roadmap based on open source technologies, which offer robust security and ease of management. Red Hat Enterprise Linux was a logical fit as it not only met these criteria but is also the technology platform at NYSE Euronext, which helped to ease integration and enabled homogeneity across the exchanges' IT architectures.
Qatar Exchange selected Red Hat Enterprise Linux to run its trading applications, while utilising Red Hat Network Satellite for system updates and Red Hat clustering for maximising  uptime for this vital transaction platform. In addition to Red Hat, the trading platform ecosystem integrates Oracle to run the trading databases and Tomcat for web user interfaces. The system runs on HP – DL 380 rack-mounted servers running Intel x86 CPUs, while providing storage by HP – EVA 4400 and SAN switches by Brocade. In addition, trading applications were provided by NYSE Euronext technologies and the system is equipped to run in-house developed applications.