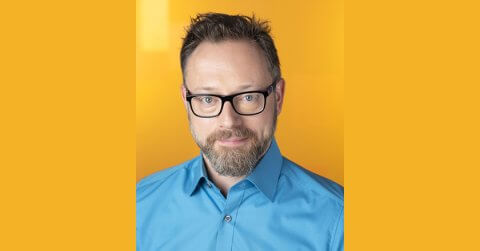 By Sascha Giese, Head Geek, SolarWinds
In today's climate, artificial intelligence (AI) and machine learning (ML) have become critical competitive advantages. These technologies are rapidly becoming the standard to manage data, streamline and enhance processes, and strategically position businesses within their respective industries.
A recent Gartner report found one-third of technology and service provider organisations with AI technology plans said they would invest $1 million or more into these technologies in the next two years. However, the costs associated with AI and ML, along with the skill sets and resources needed to manage this technology, are often considered a barrier to implementation.
The Power of Automation
Purchasing or subscribing to AI or ML services, and integrating them across workflows, can be a massive investment for companies. The benefits, however, can hugely outweigh the cons.
For example, ML and AI enhance automation at an unprecedented scale. This can free up a business's limited resources for tasks like research and development, allowing for greater advancements in business strategy and execution at the human level.
With the explosion of data available to a company, there are feasible limits to what a staff of human employees can reasonably analyse and sustainably manage. Shifting to AI/ML services can augment your workforce's ability to analyse data at scale, while introducing cost advantages in a management capacity.
Strengthening Security With AI/ML
Likewise, as organisations continue to look for ways to address the heightened security needs in their IT ecosystem, the introduction of AI/ML can help businesses develop a moat.
As a result of rapid digital transformations accelerated by the pandemic, every industry has seen a surge in high-level cybersecurity breaches. In fact, the 2021 SolarWinds IT Trends Report found 49% of IT pro respondents perceive their organisation's senior leaders or decision makers have a heightened awareness of risk exposure, believing it's not "if" but "when" they will be impacted by a risk factor.
Implementing AI/ML can help security operations centres analyse data at deeper levels of complexity, and across a higher order of magnitude of performance indicators. Beyond the automation of low-level tasks and routines, AI and ML features can allow teams to develop more sophisticated systems of alerts—aiding in cross-departmental awareness for any breach or vulnerabilities identified. When it comes down to reducing risk in the enterprise, AI and ML are key tools that IT pros can leverage to strengthen the security posture of their organisation.
In today's climate, the amount of data available to a company continues to grow, and the security needs for business continue to heighten. These environmental conditions, render AI and ML services as both essential, for routine analysis and management, and critical, for vulnerability detection. Having these core capabilities built into your business become more vital every day. As they not only augment the creativity and skills of your IT workforce, they help secure the future of business.