Video collaboration has the potential to transform the culture of a business, connecting people from afar. How will the latest solutions in the space transform network demands and is the investment worthwhile in a region that values face-to-face meetings?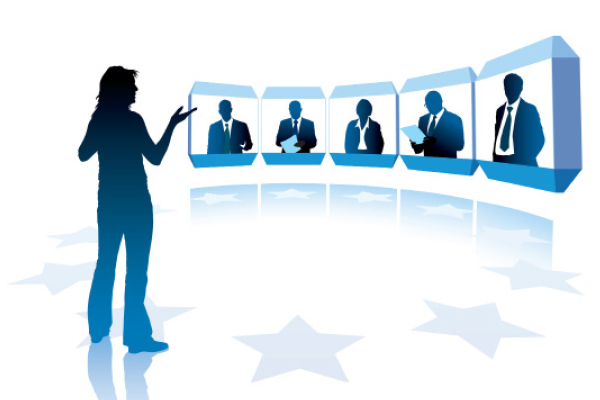 In business, it's hard to oversell the benefits of face-to-face meetings. The sense of familiarity and engagement brought by making contact in person is undeniably a stronger foundation for success than any conversation over the phone. When it comes to video collaboration, however, the lines blur somewhat – or not, depending on the quality of your connection.
Savio Tovar Dias, director, sales engineering, Avaya AMEA, believes video collaboration is now playing a crucial role in the age of mobility. "Video collaboration helps boost productivity and enhance relationships in modern enterprises in a competitive marketplace by enabling scattered meeting participants to interact as if they were all in the same room," he says. "With the rise of the mobile workforce and employees always on the go, scalable video capabilities are essential to ensuring productivity at the speed of business."
Indeed, there is no doubting the power of video collaboration in impacting a host of the most important verticals in society. "The healthcare sector has also seen an increased uptake of similar video collaboration tools," says Ahmed Sousa, regional manager, solutions architect, MEA & Turkey, Polycom. "Video conferencing solutions allow doctors to connect with patients when it is not possible to meet in-person quickly due to the time it might take to commute between the two locations."
The positives of video collaboration are clear, but that's not to say that every organisation will be – or already has been – rushing to deploy these solutions. Although most organisations would like to say that they have the requisite IT infrastructure to support a new video collaboration solution, the new types of traffic being introduced are bound to put a strain on the network. "Bandwidth is the greatest challenge that arises from video collaboration solutions," concedes Roy Alves, business development manager, Middle East & Africa, Axis Communications. However, he adds that this is being fast rectified. "There are great improvements in bandwidth across the globe. We are also seeing a global trend in bandwidth doubling on performance and at the same time reducing in cost. This makes it very affordable and hence supports and facilities a lot of multi-media requirements."
Delivering a Wi-Fi architecture that can support video collaboration will be the first that comes to mind for most CIOs. Bandwidth-heavy apps demand a series of new approaches, and end-users who find themselves strapped for cash may need to think outside the box.
"In delivering high-quality video collaboration, wireless LAN has become a core access technology for enterprises who are using video conferencing solutions," Sousa says. "As video conferencing needs to travel over Wi-Fi, enterprises must therefore be equipped with wireless LAN architectures that support best video. Enterprises that are planning to run video over the wireless LAN must learn wireless traffic prioritisation techniques, as well as how to manage multicast and unicast video streams in the wireless environment."
Nevertheless, even if CIOs are keen to pursue video collaboration initiatives, their suitability can quickly be determined regardless of their infrastructure, and Sousa advocates a realistic approach in this regard. "At the network level, when preparing the infrastructure for a video collaboration solution or UC deployment, quality of service needs to be assured at all stages," he says. "If video on the desktop is required on a wide scale, then organisations must be prepared to deal with bandwidth challenges. To support technologies such as HD video in today's UCC environment, it is important for network teams to conduct a network assessment of the organisation in order to evaluate the need for a network enhancement or upgrade."
Many IT decision-makers who believe their organisation is in need of a video collaboration solution may also be considering wholesale upgrades to their network, and look to software-defined networking. While these companies may be in the minority – let's face it, SDN is a much bigger jump altogether – SDN is likely to be an ideal accompaniment to video collaboration. Dias believes such solutions are the ideal partner for video collaboration initiatives. "Legacy networking technology was designed decades ago, and is saddled with unnecessary complexity and protocols – an approach that doesn't work in today's application-driven environment," says. "SDN and peripheral developments are fundamentally altering the value network of the industry, as value creation moves from traditional networking products to innovative, agile, software solutions."
Looking beyond the infrastructure challenges that will come with video collaboration, a more basic issue may deter a selection of companies from making an investment. In a region where conducting business meetings face-to-face is regarded as so important, many organisations will harbour reservations over their need for video collaboration solutions. Indeed, many seasoned technology professionals across the GCC will testify that certain companies will not consider doing business with you unless you can meet in person. Although many regional organisations find themselves in the midst of ripping up legacy technology, some old habits cannot be replaced as easily.
Sousa believes that a video collaboration solution should be used in tandem with face-to-face meetings, and should not be a sole replacement for them. "I believe that the investment in video collaboration solutions complements the large amount of short-haul flights across the GCC," he says. "For example, employees of an enterprise can utilise short haul flights for meetings across the region. Follow up meetings with the concerned parties can then be conducted via video conferencing."
Avaya's Dias, meanwhile, believes that the GCC's part of a wider emerging market necessitates modern technology. "We live in an age where time is money," he says. "When the alternative to a short-haul flight is high definition, full-featured video collaboration, the choice is easy. The convenience that comes with a superior video collaboration tool cannot be ignored, where establishing a video session in the office is as simple as clicking on a link in a calendar meeting. The complexity of the past has been replaced by the simplicity of the present."
For organisations who are taking corporate social responsibility issues seriously, video collaboration tools are attractive. Five GCC countries feature in the world's top 20 carbon dioxide producers per capita, and introducing video conferencing is a good way to help reverse the alarming stat. "Sustainability has become a key practice for many organisations in the region as well as globally, with governments encouraging people to be sustainable in all areas and reduce carbon footprints," Alves says. "From that perspective, video collaboration and conferencing is a brilliant investment. Organisations and individuals can save time and money, and most importantly, reduce their carbon footprint all by conducting internal meetings via video conferencing."