Increasing number of partners are finding managed services as a lucrative business offering. Reseller ME investigates how they can go the extra mile to further maximise the opportunities present in the market.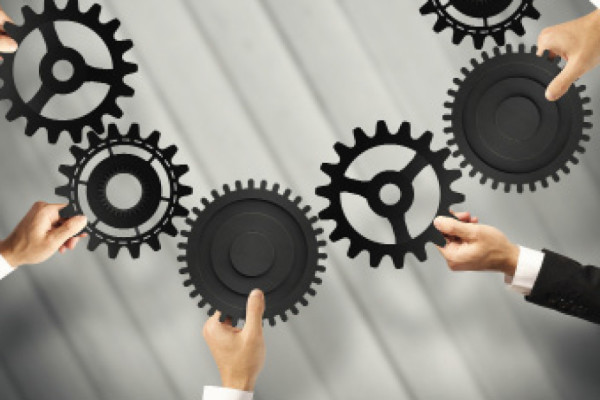 Regional organisations are gradually beginning to outsource more and more IT functions to third party service providers in order to shrink their operational costs and enhance productivity. However, according to most experts, the adoption levels within the region continue to be sluggish. But the good news is this will not be the case for long. A report from the research firm, IDC, forecasts the market for managed and data centre services in UAE to reach a total of $971.8 million by 2018.
Managed services (MS) offer enterprises the chance to concentrate on its core business and leverage the opportunities from innovative technologies such as cloud, mobile, analytics and social, instead of fussing about upgrades and integrations.
Nicolai Solling, Director of Technology Services, Help AG, says, "The transition from product to service based sales is one that is driven by customer demands. In all fairness it is still limited what requirements we are seeing in this field. We are living in a region where IT spending are increasing and organisations can spend money on solutions. In large parts of the world, the uptake of managed services is also driven by tax-technical reasons, which are not present to the same extent here.
"For the same reason, uptake of services will be centered around the complexity in efficiently managing technology, which is why we are very optimistic about the aspects of information security as a topic for managed services."
Agreeing, Emir Susic, Senior Director, Avaya, adds, "There is an operational as well as a competitiveness angle to this – the business that aligns its IT and business divisions seamlessly for disruptive transformation is also one that will be more competitive due to transformed operations and delivery systems.
"A shift in customer preference towards managed services means that the channel needs to establish themselves as the expert partners in this transformation. More experience would naturally improve the consulting offered, but proactive steps should become business-as-usual, such as intensified training and certification, and a stronger grasp of technology trends and their relevance."
PARTNERS' PROSPECTS
The strive to be a trusted advisor for customers is something partners should look at more seriously, especially when it comes to managed services. The prospects in this space are increasing rapidly as organisations seek to focus on what drives the most business.
"Partners are seeing the potential of managed services, particularly in the networks and security segments. Besides new business, there is also scope for repeat business if you deliver quality to your customers, so this is really a great form of sustainable business," says Maya Zakhour, Channel Director, Middle East, Fortinet. "With the right level of education and support from vendors, partners will be well equipped to handle the demand and benefit from it."
Ahmad Mike Khattab, Vice President, Sales, Growth Regions, Vision Solutions, says, "Our partners in the region are aware of the potential in this area. They also know how to profit from it. They structure the whole offering to serve their customer base around our solutions. They are offering disaster recovery, or high availability depending on the RTO and RPO of their customer base."
Although the opportunities in this space are lucrative, partners need to identify what their business objective is first, as managed services may not be everyone's cup of tea, says Naresh Kothari, Managing Director, Intertec Systems.
"There is a mix of what managed services means for partners and customers. Some mix it with resource outsourcing and few do the capital investments to run an effective managed service. This could differ due to investment appetite, customer segment or experience. This is not a short term profit business and is not meant for everyone. Typically it leads to three to five year recurring engagements requiring heavy investments upfront with NOC, tools and consultants. It needs strong processes, operations and technology experience on service management," he explains.
For organisations that are focused on IT service and IT service management, MS is a long-term business, irrespective of if it is managed services on IT infrastructure or applications.
According to Kothari, by being customer centric and close to customers, partners can identify and grab opportunities at an early stage for providing MS.
Partners should find the repeat business aspect of MS most interesting. In a time of declining margins and other financial challenges, being able to attain a steady and continuous income can go a long way in reducing cash-flow issues.
Ravinder Kumar, General Manager, Business Solutions Division, Sharp Middle East and Africa, says, "We have seen that partners who are already engaged in Managed Print Services (MPS) have far better business insight about latest trends and applications, which are going to impact MPS business in the near future.
"Partners need to remember to simplify everything for the customer, from the very beginning. Make sure, the MPS solution that is being offered to the customer is explained in his own language and simplest manner. Don't discuss complex workflows or solutions, and simply explain them the benefit derived out of the same."
VENDORS SPEAK
As is the case with most upcoming technologies and new services, vendors have an important role in educating and training the partners to identify the potential of the managed services market.
Susic from Avaya says, "Some customers, and many partners in the early days of a new technology, place a premium on the vendor's participation in the consulting and execution phases. Joint projects such as these can quickly ramp up the partner teams as they see the real-world application of solutions."
"Partners are the touch points into the market, so it is important that vendors offer them as much support as possible. This is why at Fortinet we continually invest time and resources into ensuring that our partners are always up-to-date on our solutions, and are aware of any new happenings in the field. We also have on-ground engineers who can assist partners if the need arises. It is a two-way street but vendors should take the initiative to cultivate productive relationships with their partners, so that mutual objectives are achieved," explains Zakhour from Fortinet.
It is critical for vendors to spend the time and investments in enabling their channel partners to maximise the opportunities present.
Kumar says, "Vendors can help partners by assisting them to choose the right product for the right customer, and communicating field-based training related to products, softwares and services. Sometimes, it is beneficial for a little hand-holding in a few cases, which could take a partner to great distances."
The single most important aspect for partners to keep in mind and acknowledge is that without upskilling or educating themselves on the latest developments in the market, they will not be in a position to be the trusted advisor that most customers are now seeking. Only two types of partners have the potential to be successful in emerging business models such as MS – ones who work hard to take advantage of the existing opportunities in the market and the ones who look at a circumstance and creates the opportunity. Vendors can only do so much because at the end of the day it is really up to the partners to take charge and cash in on all the prospects.