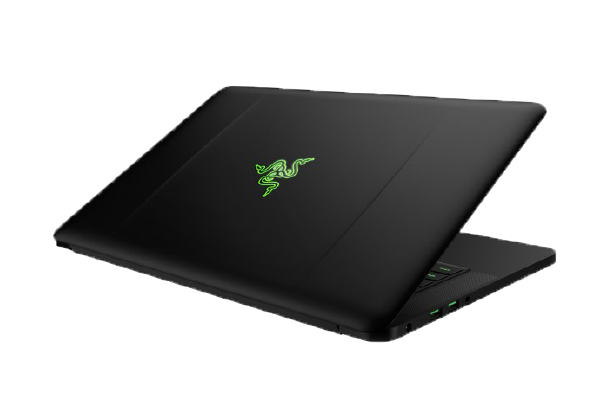 Razer's latest Blade 3T is exceptionally designed for hard-core gamers with almost nothing to dislike, says Annie Bricker. 
The Blade 3T is Razer's newest and most powerful gaming laptop aimed at cornering the market in mobile gaming computers. The gaming powerhouse has an Intel Core i7 processor and a solid state drive under the hood, which Razer boasts as four times faster than previous models. But a gaming machine is about more than power, and Razer has given the B3T and Full 1080 HD, 3200 x 1800 resolution display with 262 PPI, which can also operate as a touch screen. Bringing the games to life on the anti-gloss display is an NVIDIA GeForce GTX 970M graphics card. The machine itself is compact, with Razer purporting that it is literally "thinner than a dime".
Designed specifically for gamers, the machine has many attributes that while nice to the average consumer, are probably overkill, like the gaming grade keyboard for instance. The green backlit keys are stylish, but not necessary for the word processing crowd. The same can be said for the anti-glare display, powerful graphics card and processor. However, with compact and sturdy construction, a powerful engine and full HD display, the B3T is a gamer's delight.
Taking it on a test drive, the machine could handle The Witcher on maximum quality settings. However, it was a little bit laggy when switching between the native 3200 x 1800 resolution and the game's 2048 x 1152 resolution when optimised. At maximum settings, the FPS dropped slightly and the audio was out of sync at first. That being said, after a few hiccups, the video was absolutely amazing. Sharp details and vivid colours enhanced the overall experience.
As for hardware, it is a beautiful piece of machinery. It is light without feeling cheap and, in spite of its size, still perfectly capable of handling the most PCU heavy game of the year. The resolution is great, and the audio was clear without any crackle or ping. The screen is slightly small for gaming, though it is great for a secondary, portable machine. Backlit keys give it an exceptionally sleek look.
In all, this is a great machine. For basic office work, it is surely overkill, but that is akin to complaining that the latest Lamborghini isn't a great family vehicle. That is simply not its function. For gaming, it hits all the marks, with the exception of the screen size – a small sacrifice for portability.