The face of the telecom customer is changing. Our smartphone obsession has long since transformed our devices from a simple means of communication, to an irreplaceable machine that takes care of our every need.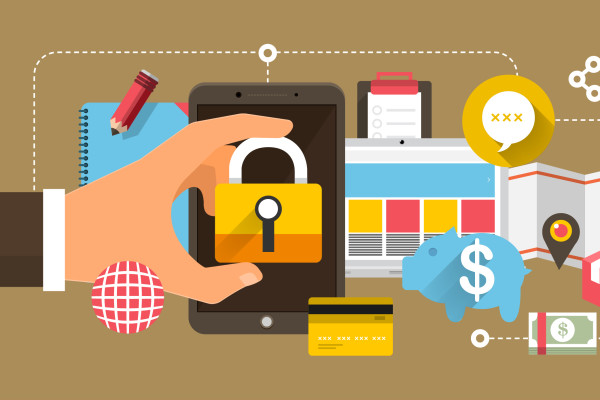 From banking, to planning our lives, tracking our health and more, consumers use their mobile devices for everything. As the customer changes, it is inevitable that telecom operators who provide services will also follow suit. The telecommunications industry has been critical to the process of digitisation across other sectors, yet the industry's own efforts to transform the way it markets, sells, and supports its services have lagged. To improve, telecom operators must offer a more integrated omnichannel experience and develop new products and services to better meet the needs of their customers.
The change in digital consumption is especially true for this generation of digital natives. "Millennials are the largest generation of consumers today," explains Henrique do Vale, Head of Sales, Applications and Analytics, MEA, Nokia Networks. "Numbering 80 million in the US, research shows that 87 percent of this group of consumers have between two and three tech devices to hand, 50 percent are more likely to research a product online, and 43 percent are likely to purchase online. They are media agnostic, using the phone, e-mail, Web chat, IM and social media interchangeably."
The telecom provider strategy for growth is being developed by the demands of this changing consumer. "Mobile operators have a pivotal role to play in digitalisation," says Anis Chemli, Telecommunication and Banking Director for the GCC and Levant, Gemalto. "They are looking to deliver greater value by providing cloud-based services, mobile IDs to secure access to digital service and mobile payment services." By addressing these services head-on, and becoming a primary provider, operators can evaluate and change their pricing models and create a platform for growth. "By deploying Smart City-conducive services, mobile operators can scale up the value chain and can justify value-based pricing models rather than volume-based pricing models, as is currently the case," says Chemli.
do Vale agrees that this new model will be a catalyst for growth for telecom operators, but sees additional overarching benefits as well, "Digital infrastructure is a key element that will boost further growth by enabling new and innovative services to make the world a better place to live and work. Broadband is the enabler of progress in many industries, from education, health, and more. The benefits are on one side – a better environment, business conduct, communication, and on the other side – cost savings," he says.
Providing an expanded pallet of services is not the only thing that has begun to change for telecom operators. Along with their generally changing expectations, customers also expect a different way to interact with their provider. "To stay relevant in this new phase, telecom operators are going the extra mile to redefine their relationship with customers and digitising their core business for customer-friendly business processes, which have potential benefits," explains Fares Hamad Fares, VP Corporate Communication, Etisalat UAE. "By providing compelling online digital experiences as well as service automation and more efficient and straightforward processing of financial transactions, telcos are seeking to improve customer satisfaction, enhance revenue streams and save costs."
The danger of not changing this operator-customer relationship is very real. The customer, particularly the digital native, is increasingly likely to jump ship if their demands are not met. "Given their new, digital experiences, they expect instantaneous service and are puzzled when it is not available anywhere, anytime through any medium," says do Vale. "Not only is their tolerance for failure limited – 73 percent of generation y will leave after one bad experience – they have no hesitation to go public with their dissatisfaction: 85 percent will tell others about their poor experience – including posting messages, photos, videos and more online – an experience that many major brands have experienced first-hand, not always to their liking."
Chemli agrees that the customer service relationship between consumer and operator must change and adapt to market demands. "Mobile operators, now more than ever before, need to adopt a customer-centric approach and implement enhanced communication channels to further engage with their subscribers and meet their evolving needs." This change is no longer optional, it seems. The competition in the market is such that quality of services and experience have become make-or-break in terms of a mobile operator's customer retention strategy. "Such solutions enable mobile operators to identify and solve subscriber issues in terms of network quality and device performance, based on perceived user experience. As a result, customer service costs are significantly reduced while subscribers enjoy a frictionless user experience," says Gemalto.
There are, admittedly, a few challenges that operators must address in this shift in services. Providing affordable mobile broadband connectivity to support a generation of heavy users, not to mention an expanding network of connected, broadband hungry devices, is no small task. High capital and operating expenditure requirements for the core network, radio access network, fibre transmission and international connectivity are just a few. "Many factors – technical, environmental, economic and regulatory – need to be addressed to provide appropriate solutions. And where the local policy environment is supportive, and regulatory conditions offer practical flexibility, operators will need to thoroughly assess the commercial and technical feasibility of possible sharing arrangements," says Chemli.
Fares sees another challenge. "A digitalised business is different from simply digitised marketing," he says. "A digitalised business involves the application of analytical digital technologies to gain insights to provide a better customer experience from the information collected through digitised marketing. The challenge I foresee is that while companies understand that digitalisation is a near-term strategic growth imperative, many are far from prepared to meet it effectively and efficiently."
The expectations of the telecoms customer are changing, and to survive, telcom operators must adapt with them. Contemporary operators need to not only provide the digital services that modern customers demand, they need also to transform their processes to use these services to connect with the customers themselves. The mobile phone, and by extension telcom providers, are simply put the heart of the digital revolution.