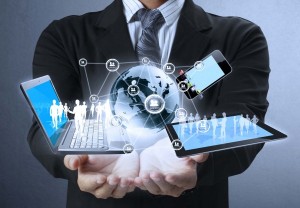 Mobility is sweeping across the enterprises in the Middle East, creating bright opportunities for a channel reeling under pressure on account of wafer-thin margins in other IT solution areas.
There is no doubting the fact that mobility is on the top of CIOs' priorities today. The availability of smartphones and other devices coupled with bandwidth has fuelled mobility adoption across enterprises in the region today.
There are couple of factors in play influencing the uptake of mobility solutions in enterprises. "The consumerisation of IT is driving mobility, often starting from senior management. Executives are bringing their personal iPads into work and expecting to be able to use them. Employees often have better experiences using their own smartphone or tablet than the tools provided to them by IT. These factors make mobility a reality today, even when IT isn't ready for it," explains Richard Marshall, Research Director, Managed Services and Outsourcing, Gartner.
He adds that new form factors, such as increasing flexibility in work practices and a desire to improve productivity without increasing spend mean that business units are keen to adopt mobility. "They can see how processes can be enhanced and work improved, hence creating a demand for mobile solutions."
Industry experts expect more and more mission-critical enterprise apps to move to a mobile platform this year. "BYOD policies are being widely implemented across the region according to the recent GBM regional survey that included more than 900 organisations in the GCC. Sixty-two percent of the IT professionals polled stated that they were allowed to connect their own devices to company networks. The study also revealed that a third of the IT professionals polled owned up to three devices, and one in 10 owned five or more personal devices, such as smartphones and tablets," says Hani Nofal, Director of Intelligent Network Solutions, GBM.
Haroon Iqbal, Sales Manager, Middle East and Africa, WatchGuard, echoes a similar opinion and says specifically that many of these applications will move to the cloud in order to support mobile devices. "Cloud services are helping support and drive mobile device adoptions. Today, smartphones outsell laptops. However, these devices have more limited resources (memory and hard drive) than traditional desktops and laptops. As a result, they often have to rely on cloud- or web-based applications. Enterprise and business applications will continue to move to the cloud in order to support mobile devices. Depending on your business, some mission-critical applications may have access to some very sensitive data you don't want to share outside your own organisation. However, even in those cases, enterprises will still build private or hybrid cloud applications to continue the mobile support."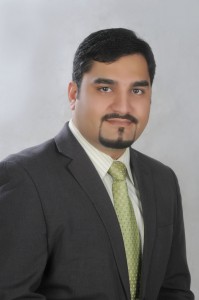 Gartner predicts that, by 2015, there will be four times more mobile apps than traditional ones developed by corporate IT. These will extend the range of functions from 'email and calendaring' to a wide range of industry vertical solutions. The increasingly fragmented nature of the laptop will encourage this trend. "Today, the most cost-effective way for companies to rapidly deploy new applications or services is indeed the mobile way," says B. Ramkumar, Vice President, Redington Gulf.
Stephan Berner, Managing Director, Help AG, says IT departments are scrambling to create the environments necessary to support the influx of devices. "A large number of organisations are still very much at the first phase of this process wherein concerns regarding device management and delivery of services in a safe and secure manner are at the top of their checklists. It is only after this initial groundwork is in place and the mobile platforms necessary to support BYOD are deployed that organisations will really being to look at making their mission-critical applications available on mobile platforms."
How big an opportunity is mobility for the channel? Meera Kaul, Managing Director, Optimus Technology & Telecommunications, says the channel has a huge opportunity in addressing the enterprise mobility needs as the maturity of the market grows. "The channel could engage in consulting the end customers for a mobile enterprise strategy and driving long term return on investment. The process of adoption of mobility is another huge opportunity for the channel apart from deployment, performance, security, integration and migration as well as support. The channel could also be a player in enterprise mobility apps and management domain. The revenue drivers will be services, support, app development and renewal opportunities in the enterprise base."
Another questions is whether the channel really has an opportunity in the mobile devices spaces, which are typically sold through contracts with service providers. "The communication service providers are constantly changing their policies and are very geographically and market dependent. Some CSPs are no longer providing devices with their contracts, while some enterprises are now offering SIM-only packages to their staff. These companies are allowing their employees to provide their own device or pick from a catalogue. In this space, the reseller can provide the order fulfillment," says Marshall.
Another area where resellers can help is to offer complete, managed solutions. Telecom services, device management, expense control, even mobile application management and support as part of a single package priced per user. This managed service means that the client does not need to invest in the skills required to run a hugely fragmented set of devices and focus on core business, he adds.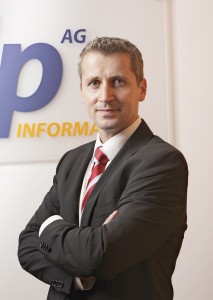 The channel can also play the role of a trusted advisor and help their customers implement an effective mobility strategy. "As with any technology deployment, the role of the channel in enterprise mobility will be to act as the expert advisor and to identify the solutions which meet the needs of the customer. There is also the issue raising risk awareness, which is something that is currently lacking. Channel partners can work with organisations to educate employees on acceptable usage and to formulate safe-usage policies," says Berner.
Mobile strategies have been implemented reactively based on devices being brought into the workplace. On the other hand, some departments, often marketing, have opted to commission mobile apps. The best reaction is to take a step back and develop a high-level framework strategy covering B2C and B2B mobility, with mobile apps, device management, security and network infrastructure management as integral parts.
Baher Ezzat, Regional Director, Alcatel-Lucent Middle East, says resellers will have to change their mindset to do this. "It is very important to listen to what the mobility requirements of your customers are and tailor solutions to suit their unique needs. You have to profile their employees because a back-office person may not need mobility and approach it in a more of a consultancy engagement rather than pushing what you have. Mobility is a solution; not a product."
Kaul agrees: "The key to do this is to have an effective mobility consulting practice. If the channel cannot justify the resources to drive it, distributors like Optimus provide these advisory services to its value partners and can be contacted for this."
Mobile security and mobile device management are probably the two areas where partners have the best opportunity to make margins. "Mobile security and mobile device management are areas of real concern and have yet to become completely commoditized. While the consumerisation of devices has brought many benefits to enterprise mobility, it has tended to push prices down and lowering perceived values significantly. Management and security remain the premium markets and the situation is likely to stay that way through the next few years," says Marshall.
Ramkumar from Redington says that mobile security is a hugely untapped market. "The understanding of security on mobile environment is very poor. Vendors are working on it but the overall framework for mobile security is still a work in progress. I don't know how many people check if they have anti-virus installed on their smartphones but the threat to mobile platforms is very real. It is also a huge opportunity for the channel."
Iqbal agrees that partners will have a better long-term opportunity with mobile security solutions. "MDM is a valuable stopgap technology, but it doesn't really add any of the addition security controls that mobile devices desperately need. MDM essentially helps customers audit and manage personal mobile devices, which are suddenly flooding into their networks, but it doesn't really add additional security to these devices. Long-term, businesses will still need to improve the security of mobile devices, so my bet is on the additional mobile security controls."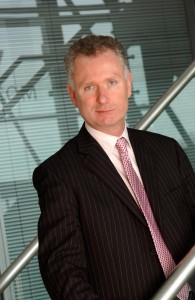 Berner from Help AG points out that to enable the mobile workforce, organisations need to ensure that their networks are ready to cope with the additional strain. They also need to revisit the control and monitoring capabilities since access to the corporate network though a mobile device should never be left unchecked. There is also the need to develop strong usage policies and educate employees about the risk factors. All of these represent opportunities for the channel, he adds.
While mobility is transforming many organisations and attracting the attention of IT decision makers, the high investment cost is a significant barrier for resellers looking to develop mobility practices. Many vendors such as Polycom have come out with reseller support networks of tools and resources to help partners sell and recommend solutions to meet the needs of their customers.
"Through this support network, partners can concentrate on UC and provide services in support of the roll-out of mobile UC applications on the devices that the enterprise customer chooses or procures by means other than that of the UC partner. The key here is that the partners can reassure the client on interoperability between all the elements of the UC solution, thus the investment costs are similar to those associated with becoming a skilled UC reseller," says Ray McGroarty, Director, Enterprise and Cloud Market Development, Polycom, EMEA.
Nader Baghdadi, Regional Director, Ruckus Wireless, offers a different perspective: "We believe mobile practices are becoming adopted on a worldwide level, and the CAPEX is no longer perceived as a barrier, as the advantages outweigh such investment. Mobility and BYOD are becoming mainstream to almost every enterprise; hence, mobility is now a business requirement. The channel will benefit from investing in such a domain whether in applications or technology products."
According to a recent 2013 State of Mobility Survey from Symantec, many organisations in the Middle East are moving ahead with mobility, motivated by business drivers, and they are expecting significant benefits from it.
"The gravitation towards mobile devices in the workplace represents a transformation of business technology priorities across the Middle East. Individuals in the region want a device they can use for work-related and personal tasks, and we're witnessing a divide between organisations ready to adopt this trend and those more hesitant," says Johnny Karam, Regional Director, Middle East and French Speaking Africa, Symantec. "In the United Arab Emirates and worldwide, the difference in attitudes and results between the organisations that actively embrace mobility and those that are reluctant is significant. Organisations taking a proactive approach benefit much more than those that put it off until they eventually find themselves trying to catch up to the competition."
The message is loud and clear for the channel: Mobility is now mainstream, and partners can play a crucial role in helping regional enterprises to hop onto this burgeoning bandwagon, and benefit significantly in the process.