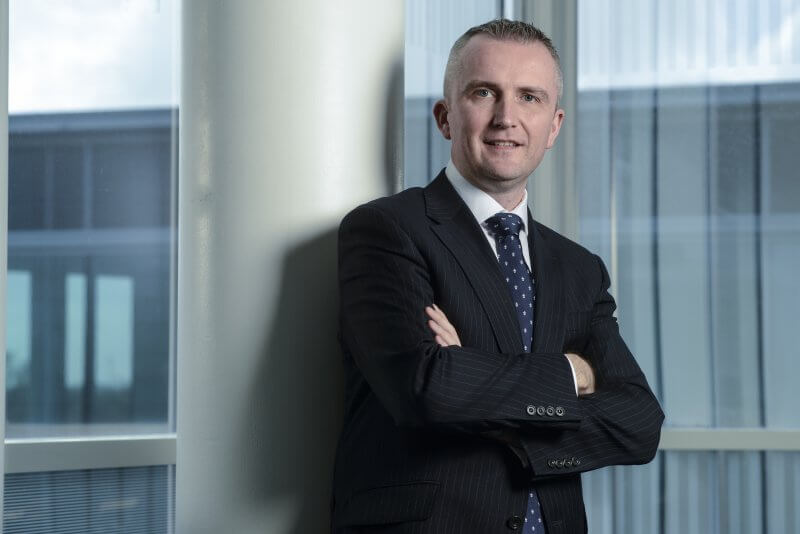 Geoff Greenlaw, emerging channel director, Veritas, urges partners to abandon traditional ways of doing business to leverage new opportunities in the data and information management space. 
Information technology has revolutionised the way businesses function. Understanding the importance of data, regional customers are looking to implement sleek technologies to manage and exploit information, to be in a better position when taking business decisions.
After more than two years since its separation from Symantec, Veritas continues to strengthen its offerings and aims to be a market leader for information and data management solutions.
Geoff Greenlaw, emerging channel director, Veritas, says, "As an information management solutions provider, we are in a constant endeavour to solve business problems that revolve around five key aspects – data growth, data availability, data fragmentation, compliance and visibility."
He explains that customers need to have the right tools to fully take advantage of these five aspects.
"But most important of all, they should ensure complete visibility within their networks as this would enable them to make informed decisions linked to the other four aspects."
As part of its continuous support to its channel network, Veritas has also recently updated its partner programme.
"As we sprint towards a multi and hybrid cloud environment, we need different types of partners who can help us reach diverse customer segments."
According to Greenlaw, vendors are always looking for new customer wins, which is only possible through new routes to market. For Veritas, this includes service providers, born-in-the-cloud resellers and other types of channel partners the company hasn't traditionally dealt with.
He adds, "If we continue to do things in the same pace then we will achieve the same outcomes. Therefore, it is our responsibility to change the way we operate to bring in better growths."
Veritas' updated Partner Force programme allows partners to stay in sync with market developments and enables faster progress.
"We have simplified the programme and it is now far easier for partners to become accredited with Veritas. It is much more predictable for our channel in terms of profitability and growth. As the programme is highly profitable, we are looking for partners to have a growth mindset."
Having grown its revenues by over 40 percent in 2017, the company is keen to drive its partners' businesses to similar levels.
"Over the course of this year, we want our partners to be far more engaged with Veritas than they have been in the past. There might be many vendors in the data management space but nobody has a comprehensive vision as Veritas has around managing information, driving insight and visibility and delivering information in order to make informed decisions," says Greenlaw.
He emphasises that the firm's primary focus is to provide insights and visibility into information to help customers take best possible business actions.
"This is also the mandate to our partners – to help our customers achieve complete visibility into their data."