The state of the region's telecoms is to an extent polarised. While markets such as the UAE have the world's highest smartphone penetration rate, other providers are in the midst of catching up with the demand for digital services, and providing greater bandwidth for rural areas. Here's what the Middle East can expect in 2016.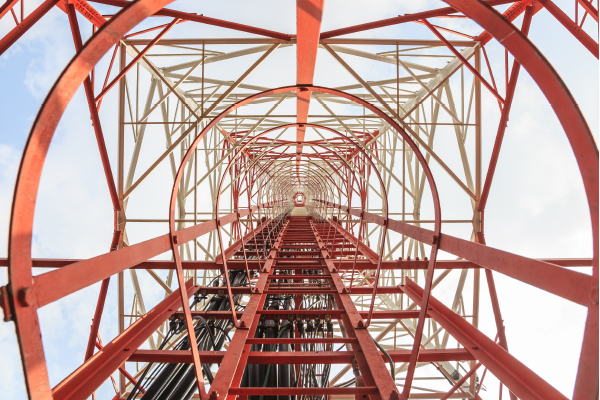 As can be said for a number of crucial aspects of enterprise IT, the telecoms industry is in the midst of a disruptive and exciting time. Over the coming 12 months, the rise of digital services is sure to influence which types of packages are offered by mobile network operators, and the regional technological landscape. As providers look to offer an increasing number of cloud-based services and mobile IDs, they could begin to look at a growing number of value as opposed to volume-based products, indicating a shift for their business models. "Mobile network operators will keep launching enhanced value-added digital services to their subscribers," Sherry Zameer, Senior Vice President, Telecommunication Solutions, Middle East and Africa, Gemalto, says. "With mobile phones at the very heart of the digital revolution, and mobile subscriptions graduating to the centrepiece of a user's digital lifestyle, services are increasingly going digital."
Sherif Khairallah, Sales Director, SI/SP and Cloud, Global Growth Markets, Avaya, is also in no doubt that digital services will play a key role, and that technology providers need to set the standard in this delivery. "Service providers need to provide their customers with a digital customer experience – so they need to digitalise themselves internally and the services they offer to the market," he says. "Internal digitalisation includes things like providing an omnichannel relationship between them and their customers in dealing with tickets, service requests and so forth, and they also need to look at the services they provision to the market."
The UAE certainly represents a fascinating prospect for telecom providers. A range of factors, including the increase in the number of affordable Android smartphones on the market, has contributed in helping the country to world's highest mobile penetration, with 73.8 percent of users owning a smartphone. The country's telecom providers have also sought to expand outside of their home market, an example Zameer believes could be copied by others in the coming year. "For the rest of the region, the UAE is an example of the potential of telecommunications, whether through smartphones or smart devices," he says. "As part of their growth strategies, UAE-based telecom operators have already been expanding their footprint outside the country and into Africa and Asia."
In spite of the undeniable advantages the country possesses on this front, it remains important that the nation stays abreast of international developments in the industry, and is able to offer services that ensure the country makes the most of this opportunity. Khairallah believes the UAE, and the Middle East as a whole, are well aligned with progress in other markets. "If you correlate what telcos in the region are doing and what they are doing in Europe and the US, there is not much difference in their priority lists – so IoT, digitalisation, SDN and data centre virtualisation are the same here as they are elsewhere," he says. "A few years ago you could maybe say the region was lagging behind but now exposure to technology and future directions are not different; sometimes we are even ahead of the others."
A change in attitude towards over the top (OTT) players is also taking place, and will play on the minds of regional telco players in the following year. Opinion is divided as to whether OTT players pose a threat or an opportunity to providers, but those in the Middle East could well become more open to collaboration, as opposed to competition. Indeed, with regional travel an essential part of the business landscape, it may make increasing sense to form partnerships with OTT service providers. "In the region, we are expecting to see roaming rates going down," Khairallah says. "This will especially be the case in the GCC, as service providers realise that high roaming rates aren't earning them money – people just go to OTT suppliers, so the SPs are looking at lowering charges so they can get more services."
One of the biggest growth markets which will shape the technological landscape over the next five years, and is set to kick off in 2016, is the Internet of Things. The huge increase in communication between machines – an array of objects connected to the Internet – is set to play a huge part in the Middle East, with Smart City initiatives underway throughout the region. "With the onset of the Internet of Things and machine-to-machine communications, mobile network operators now have the opportunity to increase their subscriber base by owning the M2M and IoT value chain," Zameer says. "The subscriber is no longer necessarily a person with a smartphone; they could be just about anyone with a sensor-embedded device, since connectivity is the backbone of any M2M and IoT value chain. MNOs remain integral to their success, and will therefore have to work with device manufacturers and systems integrators within this ecosystem to deliver on the growth expectations of M2M and IoT."
The IoT, however, will not become a reality unless increased Internet speed can be delivered. "In 2016, we also expect to see areas like voiceover-LTE develop as bandwidth increases – IoT is going to drive demand for bigger bandwidth, so everyone is looking at how they can deliver that," Khairallah says. "We are going to see bigger bandwidth as we go into IoT, with 5G and so on."
Although the Middle East already has a number of international players and rising stars in terms of its cities, the reality is that the region's rural populations often have less access to high quality telecom services. In the short-term, however, challenges of high CAPEX and OPEX and international connectivity remain inhibitors to wider adoption. Once these hurdles are overcome, those who live far away from cities have the potential for greater ease of government services, more modern healthcare solutions and better education.
"Many MNOs believe that affordable mobile broadband connectivity in rural and remote locations within the region will prove a game-changing opportunity," Zameer says. "Many factors – technical, environmental, economic and regulatory – need to be addressed to provide appropriate solutions. Where the local policy environment is supportive, and regulatory conditions offer practical flexibility, operators will need to thoroughly assess the commercial and technical feasibility of possible sharing arrangements. By implementing LTE networks, mobile and WiMAX, MNOs are now bringing mobile broadband services to rural and remote parts in cost-effective bundles."
"Cloud and remote services will help rural areas, especially in sectors like education and healthcare," says Khairallah. "Delivering the same level of services that are experienced in cities is vital, and we will see technology playing an increasingly important role."