Facebook has announced a partnership with the Mohammed bin Rashid School for Communication (MBRSC) at the American University in Dubai, to launch a dedicated Blueprint programme.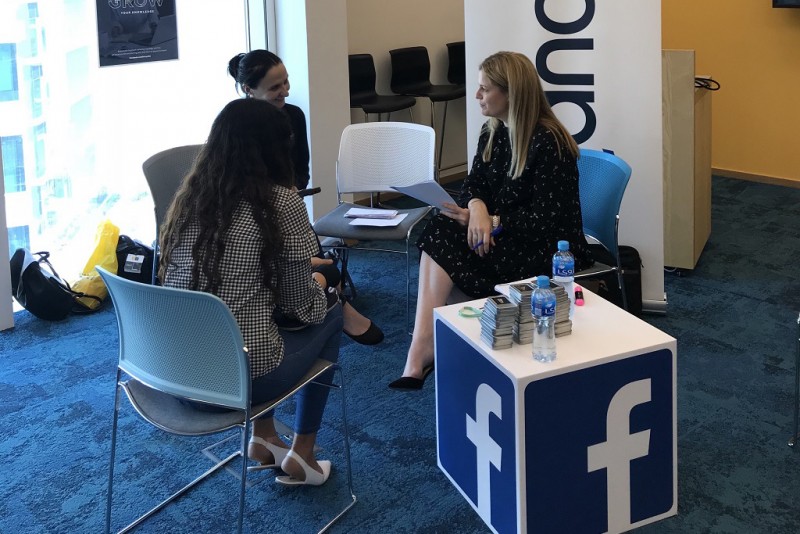 The initiative aims to empower pre-professional students with Facebook Advertising knowledge, and introduce them to partners for internship opportunities, to provide them with real-life experience before they are hired for full-time roles.
Dr. Carol Melhem-Moufarrej, Associate Dean of the Mohammed Bin Rashid School for Communication (MBRSC) at the American University in Dubai (AUD), said, "Here at AUD, and the MBRSC, we are pleased with this privileged agreement. This will facilitate our students' ability to earn the Facebook Certification and an internship at prominent media and marketing companies in Dubai through an exclusive job fair organised by Facebook.
The pilot programme targets 150 students for a 6-month course, which will begin with a month-long Blueprint online course, followed by in-person training for four weeks. Students will then be invited to a career fair to set up opportunities for them to meet brands and agencies with available internships. After the completion of the internship, students can then take the Blueprint Certification Exam to complete the course.
Yasser Noueiry, Agency Partner at Facebook, added, "As our business continues to grow in the region, our goal is to equip talented rising marketing professionals with a profound knowledge of Facebook's family of apps and services. Through our partnership with AUD, we look forward to empowering a new generation of marketers in the region and inspire other universities in the region to offer Facebook's Blueprint programs amongst junior students."
Facebook's Blueprint courses are also available in Arabic. By expanding Blueprint's catalog of available languages, Facebook aims to provide more people around the world with the tools they need to help grow their businesses and expand their marketing skills.
According to Facebook, its Blueprint programme has three components: First, it has a Blueprint e-learning centre, which offers more than 50 online video modules in nine languages covering topics including targeting your advertising, creating better ads and using analytics. Then it has the Blueprint Live, which offers in-person training events, aimed at digital marketing professionals. Lastly, Blueprint Certification, a series of lessons and two proctored exams, leading to the certificate of "Facebook Certified Planning Professional.
Facebook Blueprint is aimed at three target audiences including small businesses, advertising and communication agencies and aspiring ad pros.