Liv., the lifestyle digital bank by Emirates NBD aimed at millennials has announced that they are working with Al Etihad Credit Bureau (AECB) to provide customers easy and instant access to their AECB Credit Score, by simply clicking on the CreditCheck feature on their Liv. app.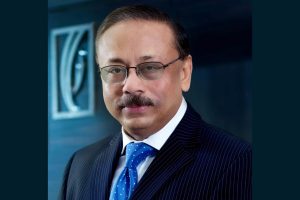 The new service is unique to Liv. and is aligned with the mobile-only bank's commitment to enabling a healthy financial lifestyle among its digital-savvy customer base. Liv. was established last year in line with UAE Vision 2021's aim of establishing a smart innovation-driven economy, and is now the fastest growing bank in the country on the back of its unique lifestyle-led proposition and intuitive tools that help customers keep track of their day to day routine and finances on one app.
"With over a 100,000 customers now, Liv. is fast becoming the bank of choice for young customers in the UAE," said Suvo Sarkar, Senior EVP & Group Head – Retail Banking & Wealth Management, Emirates NBD. "Liv. is a key pillar of our growth strategy and we will continue to enhance the platform through new services and strategic partnerships that help our millennial customers get the most out of their money and their daily life."
In addition to viewing their credit score, Liv. customers can also view their debt burden ratio (monthly loan and card repayments as a percentage of their salary) as well as access tips on how to maintain a healthy credit score by ensuring regular repayments, borrowing wisely, and following other healthy financial practices.
"Offering easy access to your credit score via Liv. builds on our unique proposition as a mobile-only financial 'buddy' for young customers," said Jayash Patel, Head of Liv.. "As credit scoring gains relevance in the UAE, we want to educate and guide customers to help them better manage their finances today for a healthier financial future."
The AECB Credit Score is the first credit scoring system for UAE's retail banking customers that helps predict the likelihood that customers will make their loan and credit card payments on time, based on previous credit and payment behavior. The Credit Score is a three-digit number, ranging from 300 to 900 with a lower score indicating a higher risk and likelihood of missing debt payments.