Dubai Electricity and Water Authority (DEWA) has received the ISO 27001:2013, which is the highest international standard in information security management.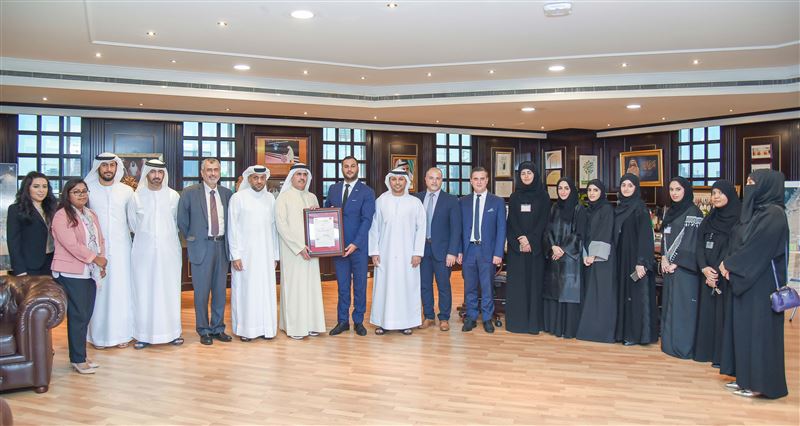 HE Saeed Mohammed Al Tayer, MD & CEO of DEWA received the certificate from the British Standards Institute (BSI), which carried out the auditing process, after DEWA extended the standard implementation to include all its divisions, departments, and operations.
"DEWA launched its security strategy 2021 in line with the Dubai Cyber Security Strategy, which was launched by HH Sheikh Mohammed bin Rashid Al Maktoum, Vice President and Prime Minister of the UAE and Ruler of Dubai, to provide integrated cyberspace protection and support innovation in cyberspace. This ensures the Emirate's position as a world leader in innovation, safety, security, and excellence," said Al Tayer.
"Cybersecurity has become a key requirement for smart cities, especially in this age of the Fourth Industrial Revolution and the widespread use of digital and smart technologies such as the Internet of Things (IoT), and their accompanying risks. We adopt the latest global cybersecurity standards and are constantly examining all the possibilities and risks that may affect the operational processes or the quality of services. We have preventive measures to manage any potential threats to information security by implementing an effective information security corporate policy based on the highest international standards and practices," he said.
Extending the scope of the ISO 27001 in information security management to cover all DEWA's divisions and operations, "underlines our commitment to adopting effective and advanced systems to provide the best results, and enhance DEWA's level of global competitiveness," added Al Tayer.
DEWA received the ISO 27001:2005 in 2010, which was later updated to the ISO 27001:2013 in 2014. Since then, the Authority has expanded the scope of the certificate to cover 30 locations, 13 sectors, and over 11,000 employees.