du, from Emirates Integrated Telecommunications Company (EITC), has signed a Managed Security Operation Centre (SOC) agreement with Community Development Authority (CDA).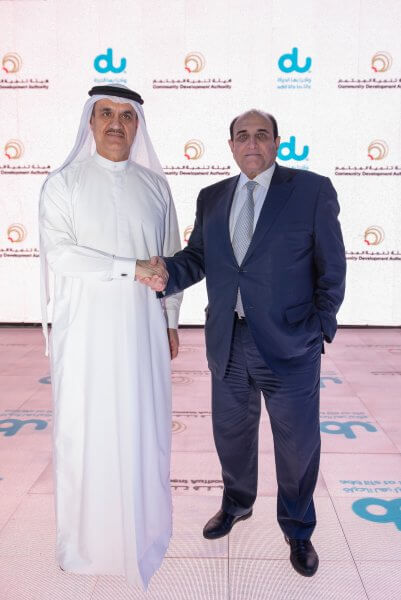 The CDA is responsible for setting up and developing a framework for social development, and aims to achieve the goals outlined in the Dubai Strategic Plans. du's managed security services will provide CDA with continuous monitoring, fast detection of incidents and response and managed web applications firewalls.
Ahmed Abdul Karim Mohammed Julfar, director general, Dubai Community Development Authority (CDA), said, "Organisations on a path to digital innovation need a proven set of security tools and procedures to combat the ever-growing threat of cyber-attacks. Through the new agreement, we have entrusted du to help us protect business operation continuity and protecting critical data by increasing security visibility, lowering risks and proactively managing security incidents."
CDA is in charge of the overall supervision to achieve social sector outputs, and provide the provisions of social services in order to create an integrated and efficient management system for the development of social services in the UAE. du combines consulting, infrastructure and Security Operation Centre services to provide a comprehensive solution for all enterprise security needs.
The new agreement will allow CDA to benefit from agile and scalable security services that will enable it to confidently achieve its business objectives.
Osman Sultan, CEO, EITC, said, "While embracing the UAE's digital transformation, companies are growing their online presence, adopting open IT infrastructures and consequently increasing their exposure to cyber threats. Therefore, ensuring business continuity and data protection rely more and more on the ability to quickly detect security incidents and mitigate threats to avoid any impact on operations. We are pleased to partner with the Community Development Authority to develop an efficient security framework to benefit all consumers."
du's enterprise security operations centre consists of people, processes and leading technologies to protect against the constantly advancing security threats that organisations face on a regular basis.