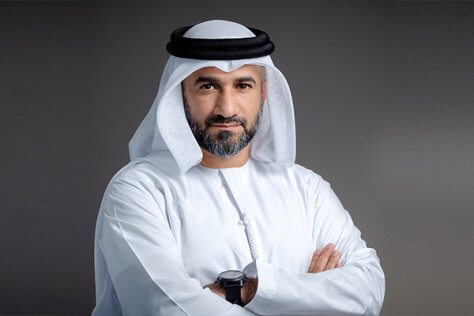 Dubai SME, the agency of Dubai Economy mandated to develop the small and medium enterprise (SME) sector, has introduced two smart dashboards to enable local start-ups to benefit optimally from the Government Procurement Programme and grow competitively and sustainably.
One of the smart dashboards are for 'Supporting Dubai Government Entities and Institutions' while the other is a 'Supplier Dashboard for Dubai SME Members', and together they have contributed to enhancing SME performance and value added thereby to the local economy.
The dashboards reflect the leadership's directives on the necessity for innovative solutions and initiatives to support emerging projects and their growth. The two dashboards together supported Dubai SME members to win procurement contracts worth around AED 972.9 million in 2019, 48 percent of which came from Government of Dubai, 35 percent from semi-government entities; 11 percent from the private sector, and 6 percent from federal government entities.
Abdul Baset Al Janahi, CEO of Dubai SME, said, "Dubai SME has continuously paid great attention to launching innovative initiatives that would enhance the performance of SMEs. We launched the procurement dashboard for government entities and institutions to provide detailed data on the transactions of government agencies with suppliers from national companies, in addition to launching the Tejari dashboard to keep track of supplier details and data of Dubai SME members. These dashboards have actually contributed to providing smart and innovative solutions that facilitate the transactions of entrepreneurs and members of Dubai SME within the GPP."
The GPP is an important initiative that supports the SME sector in line with the Law No. (16) of 2016 issued by His Highness Sheikh Mohammed bin Rashid Al Maktoum, Vice President and Prime Minister of the UAE and Ruler of Dubai, that mandates government agencies, institutions, and entities in which the government holds 25 percent or more in equity to allocate 10 percent of their purchases to Emirati companies that are members of Dubai SME. His Highness has also directed to allocate 20 percent of Dubai Government tenders to Dubai SME member firms, thus affirming the leadership's confidence in national competencies and their role in building a competitive and diversified economy.
Saeed Al Marri, Deputy CEO of Dubai SME, said, "The government entities dashboard, launched in 2019 with the co-operation of Smart Dubai, serves as a reference for detailed data for the transaction between government agencies and suppliers from over 1,000 national companies registered in the GPP under the umbrella of Dubai SME. The dashboard provides easy and quick access to updated information on supporting entities and their performance, saving considerable amount of time and effort. The fully digital dashboard also supports the Dubai Paperless Strategy."
Al Marri added, "The supplier dashboard, which was launched in cooperation with Tejari Solutions, displays performance and participation details of suppliers from SMEs in government tenders, thereby constituting an inventory. It also helps us establish the reasons for Dubai SME members failing to win bids so that we can address the issue and develop plans to improve the capabilities of such companies and document tended invitation and the level of support from government entities."