The UAE Minister of State for Artificial Intelligence, H.E. Omar bin Sultan Al Olama, has claimed that no revolution can take place without human capital. 
He made the comments, as Microsoft officially launched its first cloud datacenter regions in the Middle East. 
In a compelling and insightful presentation, the dynamic Minister of State for AI highlighted the significance of Microsoft's announcement, and suggested that the new cloud datacenters in Abu Dhabi and Dubai, will empower enterprises in the Middle East to fully capitalise on the benefits that the Fourth Industrial Revolution will bring.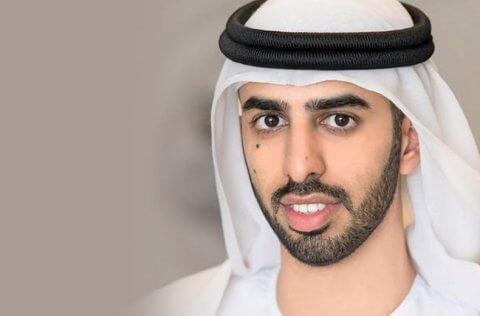 The decision by the UAE government to appoint H.E. Omar bin Sultan Al Olama, as the world's first ever Minister for AI, only served to further reinforce how technologically progressive and ambitious the United Arab Emirates is.
The UAE Minister for AI acknowledged that we're in the midst of a digital revolution, but offset fears that automation and robots would lead to multiple job displacement.
The Minister for AI said, "There's undoubtedly a shift taking place that will move us from a traditional way of life to a digital one. It truly is an exciting time. However, some have expressed skepticism and fears over AI, but no revolution, whether it was the first or the fourth, can happen without human capital. The core of every transformation that has occurred in our civilisation has had humans at the core of it, and this will be no different in Industry 4.0."
He also discussed the important role Microsoft has played in Dubai's evolution into a technology hub, and shared a picture of Microsoft laying down the first block in their offices in Internet City in 1999. He said the establishment of two cloud data regions in Dubai and Abu Dhabi, further strengthens its close relationship and business ties with the UAE, and commended the US technology behemoth for the success they've enjoyed both in the Middle East, and globally.
He concluded by stating the UAE government remains committed to ensuring its maintains an environment and business-friendly ecosystem that both fuels the economy and help enterprises drive growth.
Al Olama said, "We want to ensure our policies and regulations are flexible enough to allow the private sector to flourish."