Artificial Intelligence (AI) will drive the way cities are run and it might happen sooner than expected.
A senior official of Dubai Municipality, who was speaking during the Artificial Intelligence (AI) Week Middle East conference, says his organisation has already started implementing AI and the results are coming through.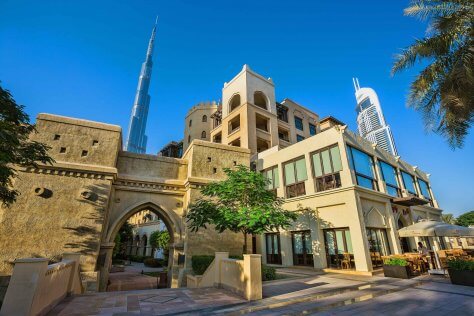 The data available at present and the integration of various technologies will together act as a catalyst towards much more efficient implementation of AI, and thereby result in optimum use of resources and precise implementation of guidelines, says Ahmed Kajoor, chief information officer, Dubai Municipality, UAE.
[To learn more about how artificial intelligence is transforming industries, register for TahawulTech.com's Power of 4: Fourth Industrial Revolution Forum | For more stories on success and business transformation through technology subscribe to our newsletter. ]
The advancements in image processing and speech recognition and analytics have already resulted in saving Dubai Municipality several millions.
"Today, we are able to track how many of our workers are actually working, as the cameras at various work sites are able to recognise and tag each and every employee," he adds.
He also called upon various stakeholders including those from the private sector to actively collaborate to achieve faster and more efficient implementation. "Private sector needs to join hands with government organisations in sharing data and processing them, which is crucial for the successful implementation of AI," says Kajoor.
According to experts, AI will dramatically change the way cities are managed, fundamentally changing the traditional concepts of policy making. While self-driving cars have the potential to transform urban transportation, advancement in 3D printing could change the way goods are produced and distributed.
It is not just the Dubai Municipality that has taken the lead in implementing AI. According to Hessa Al Balooshi, director of Smart Services, Smart Dubai Government, her department has already started  using AI to process and analyse feedback from the public.
"We had problems analysing the data coming through the happiness metres installed at various government service centres. We wanted to sort suggestions and complaints. We therefore developed an AI-powered algorithm that today successfully reads through the messages and understands the context and differentiates between the two categories, " says Balooshi.
More and more public sector institutions have been investing towards implementing AI within their departments following the UAE government's Strategy for AI which was announced in 2017.
The Ministry of Climate Change and the Environment (MOCCAE) last week launched the Artificial Intelligence Laboratory that aims to utilise AI techniques in identifying concentrated solar energy locations, monitor and analyse levels and sources of air pollutants in the country.
A recent report by PricewaterhouseCoopers (PWC) indicates that the potential impact of Artificial Intelligence in the Middle East would be around $320 billion, with the UAE expected to see the largest impact of close to 14 percent of GDP by 2030.