Abu Dhabi City Municipality (ADM) in collaboration with Abu Dhabi Islamic Bank, has issued the first digital mortgage certificate worldwide making the UAE the first country in the world to offer digital real estate services through a smart services hub.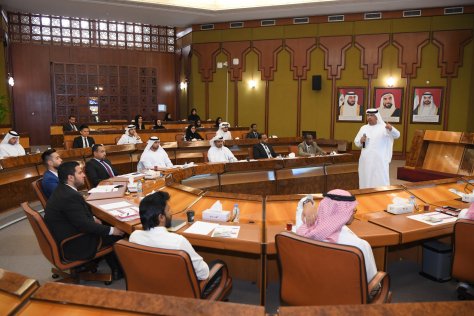 The step culminates the upsurge in the digitalisation of services advocated by the Department of Urban Planning and Municipalities in response to the government directives.
According to ADM, the project stems from the keenness of the department to uplift the calibre of government services to rank them at par with the best in the world. It also measures up to clients aspirations and supports the sweeping development witnessed by the UAE at all fronts.
Saif Badr Al Qubaisi, Chairman of the Technology Committee at the Urban Planning and Municipalities Department, said, "This giant step of issuing the first digital mortgage certificate in the world is a result of the great support and motivation of Sheikh Mohamed bin Zayed Al Nahyan, Crown Prince of Abu Dhabi and Deputy Supreme Commander of the UAE Armed Forces, during a visit to the municipality. "
"The issuance of this certificate will undoubtedly place the UAE at the forefront as the first country in the world to provide integrated digital services related to mortgage. Despite the sensitivity of this service, the municipality has provided a wide and secure base for operational security for this service thanks to the high reliability and warranty levels," he continued.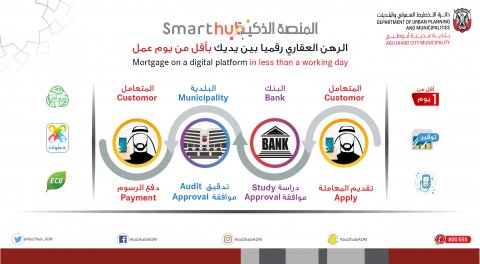 In turn, Eisa Omair Al Mansouri, Head of Lands and Real Estate Sector at ADM, said, "The ADM has fitted the system with highly secure, transparent and confidential protective systems to keep the confidentiality and privacy of information. Once registered, the client can smoothly log in to the system and process the transaction under a highly secure manner.
The ADM has succeeded in attracting six leading banks as partners in the system and calls for others to join. The ADM has developed the e-mortgage system rendering the UAE the first country to use the system. The system can be used in other applications such as housing loans, commercial funding, security mortgage, mortgage redemption, and others."
For more stories on success and business transformation through technology subscribe to our newsletter. Follow us on Twitter and LinkedIn, like us on Facebook to get daily updates on the latest tech news.