HMD says on target to take Nokia to number three player in mobile devices by 2022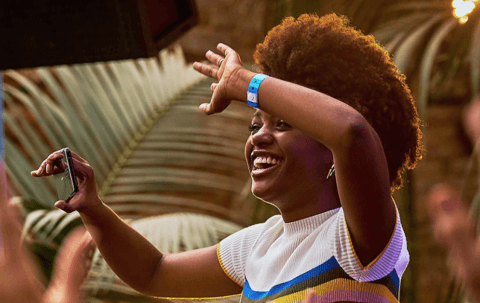 HMD Global, the new home of Nokia phones, could well be on its way to regain its lost space in the mobile ecosystem. Nokia devices have once again started appearing on the top ten charts and are more visible across retail stores.
In 2017 Nokia shipped a remarkable 70 million devices and became one of the fastest growing brand during the third quarter of 2018. Nokia had almost disappeared from the radar after Microsoft sold the brand and discontinued the Windows phones. However, thanks to HMD, the company has managed to resurrect itself through a series of consumer-friendly smartphones and feature phones.
According to a recent report by Counterpoint, HMD's Nokia was the fastest growing smartphone brand in Q3 2018 with a growth of 73 per cent year-on-year mainly due to its popularity in Indian and the South East Asian market.
HMD's attempt to bring back Nokia into the limelight started with the release of android devices Nokia 6, Nokia 3 and Nokia 5. It was not just the smartphones, Nokia also ramped up its feature phone category with the 3310 and 8110.
Tahawultech caught up with Sanmeet Singh Kochhar, general manager – Middle East at HMD, who was confident of the smartphone catapulting to the third phase in the next four years.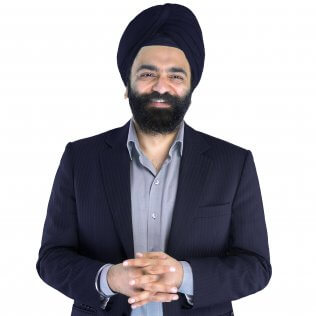 HMD relaunched the Nokia smartphones in the region in July 2018. "We believe that we are on a strong pedestal. In 2017 we sold over 70 million devices globally. We are growing in 2018 in the Middle East and we will continue to do so in 2019. By 2022, we will be one of the top three brands in the region," says Kochhar.
The UAE especially is a premium device market but at the same time there is a significant contribution from the other sections, he says, adding that the company has devised multiple strategies to take the brand forward. "And one of them is our retail partnerships," he says. Nokia has had a great partnership with independent retail (IR) channels. "We want to leverage our strong presence across all organised, online and IR channels. In the UAE alone we are present in over 2,000 IR stores. The distribution network is the key," he adds.
The strategy, he says, is to make technology accessible to everyone. "Today our consumers – mostly millennials – try to create, share and view content using the smartphone. Therefore the screen becomes very important and imaging quality even more important," he says.
HMD, he says, is laying additional emphasis on listening to what the consumers want and has created a forum to receive consumer feedback and obtain key insights.
"The focus is on the consumer. We work closely with our fans. If you notice, most of our phones follow a pattern of what our customers are looking for and we incorporate their feedback in the forthcoming model," he adds.
A partnership with Foxconn means all Nokia devices are manufactured in Foxconn factories. "This close association with Foxconn has enabled us access to innovative technologies and materials," says Kochhar.
HMD also entered into a partnership with Google where all of its Nokia devices will be built for Android One, giving users an unmatched and pure Android experience and bring latest security updates.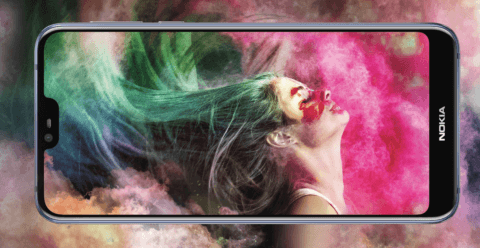 When asked how frequently will HMD come out with new devices, he says, "The average lifespan of a smartphone is two years. We want to ensure that our devices are future-proof and consumers get the latest OS updates," he says.
Commenting on the feature phones, he says, the need for a second device that is priced low and with a long battery life is driving sales of feature phones.
The Nokia One was launched by HMD in an effort to bridge the gap between a smartphone and a feature phone. The android device has the features of a basic smartphone and has a standby time of 360 hours.
"The size of the software itself is smaller than the Android Oreo software. The apps were tailor made for Nokia One. It is an ideal platform for those who want to move from a smartphone to a feature phone," he says adding that there are still large number of people using the feature phone.
"Especially popular is the Nokia 3310 and the Nokia Banana phone. The latter is in fact a 4G feature phone. It can be used as a wifi dongle," says Kochhar. HMD is also working with various developers to bring the messaging feature – something similar to WhatsApp – on to the feature phone.