Batelco has renewed its partnership agreement with the Entertainer to deliver fantastic benefits for the telco's customers.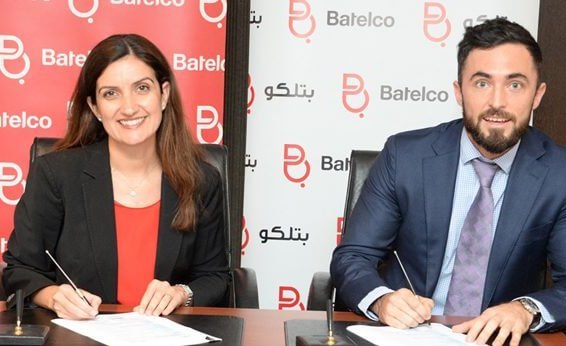 The co-branded mobile App, which has proven to be very successful during the past year, gives Batelco's customers easy access to a wide range of "Buy One Get One Free" offers from merchants across the Kingdom of Bahrain and hotel offers around the globe.
Batelco is the only telecom company in Bahrain to collaborate with the Entertainer and publish the mobile App with "Buy One Get One Free" offers in Restaurants, Attractions & Leisure, Beauty & Fitness, Hotel accommodation and more.
Batelco assistant general manager Consumer Division Maha Abdulrahman and The Entertainer Strategic Partnerships Manager Conor Hyland signed the new agreement in the presence of Global Head of Partnerships – Telecommunications Alberto Platas, during a recent meeting at Batelco's headquarters in Hamala.
As part of the agreement, Batelco's Al Dana members, loyal high usage customers and customers subscribed to selected Batelco services, will be eligible for the range of special offers and discounts available in "Batelco ENTERTAINER" App. Customers have received direct communications with details available online.
The renewed partnership with the Entertainer for the co-branded mobile App will ensure the continuous delivery of great benefits to Batelco's customers. Batelco entered into the partnership as a way to show appreciation to their high usage customers for their continued loyalty to Batelco's products and services.