Xavi Anglada, managing director, Accenture Digital Lead in the Middle East told CNME how the firm is looking to tie up a range of partnerships that can help to increase AI adoption.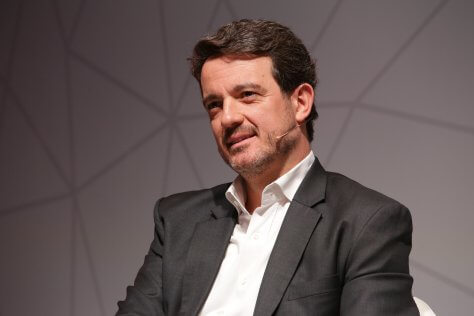 Consulting firm Accenture is partnering with clients through joint ventures to help them adopt AI into their business, having spent over $3.4 billion during the past three years in acquisitions, as it aims to boost its digital and cloud services.
Xavi Anglada, managing director – Accenture Digital Lead in the Middle East, North Africa and Turkey said large businesses in the region are ready to adopt AI, and Accenture has been partnering with them to accelerate their journey.
Anglada said they have been working with some regional government entities, large banks and with oil and gas companies. "The challenges of AI implementation have got us involved to work with our clients in a new way," he said. "We don't see ourselves as a consulting company any longer. At times it is a revenue sharing model. We see ourselves as a partner in this journey. We help them adopt new trends, we share risks and we share benefits as well."
Accenture implemented AI internally some time ago, and as Anglada pointed out, did so without sacrificing many jobs. "Five years ago, Accenture Digital was just 5% of our business. Today, it has grown to over 50% of our overall business. We have seen the advent of AI during the past two years. Today AI, specifically for us, is the alpha trend.
"The way we evolved AI in Accenture is the same way we did it with cloud. Instead of bridging and learning, we actually implemented it onsite. It was not a shortcut. It was a painstaking process. We had to put a lot of investment in, but it has helped us learn how to implement AI in our business and organisation."
According to Anglada, regionally, AI's implementation is a top-down approach where the agenda is set by the government. "The governments here want to bring better citizen experiences at a lower cost," he said.
In 2016, Accenture announced its intelligent automation platform, Accenture myWizard, which combined its industry and technology assets and business knowledge across 40 industries with artificial intelligence at its core.
According to him, though many companies speak about AI, not everyone understands the nuances of its implementation.
"We hear many examples and presentations, but many of them have not even done the basics like data integrity, data cleansing, data veracity and testing. This is critical. AI will grow on the basis of the right data. If we have biased, wrong or partial data we will get partial AI, which could go on to influence a lot of decisions," he warns.
At Accenture, the key task is to help clients set the road map "to make sure they do not put the carriage before the horse," he says.
Commenting on the future of the workforce in an AI-driven environment, he said Anglada said that training and managing robots could emerge as be a key task. "When we implemented AI into large BPOs in India, we implemented thousands of robots to optimise these processes," he said. "Thousands of jobs could have been made redundant. Instead of firing them, we decided to reskill them. A lot of them today are working on training robots."