Now in its third year, TahawulTech.com's CISO 50 Awards and Forum will once again honour regional information security leaders who have fostered innovation and demonstrated leadership in their enterprises.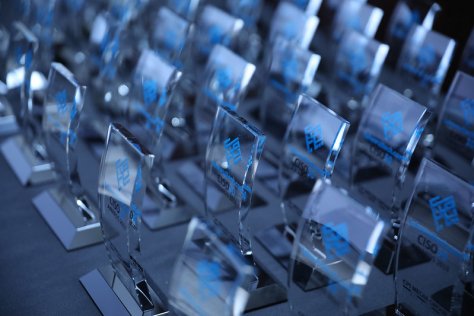 The digital revolution is increasingly reshaping the world in more ways that we can imaging. However, as technology continues to become more integrated into our every day lives, new unforeseen challenges are bound to occur.
One of the main challenges will be cybersecurity, with the global cost of cybercrime expected to reach $6 trillion by 2021, according to industry reports.
As a new decade kicks off, security leaders are at the forefront of addressing a new wave of threats and developing innovations that go beyond traditional security solutions.
With information security gaining serious traction in the business world, the role of today's CISO is now more important than ever to protect the credibility, integrity and profitability of the business.
TahawulTech.com's CISO 50 Awards will recognise industry visionaries who have shown dedication and prowess in creating a cyber-secure world. The award is designed to celebrate the efforts of innovative and forward-thinking security leaders who have delivered real-world results for driving security transformation.
The CISO role has progressed into a mission-critical service that spans risk areas ranging from data protection to regulatory requirements for business continuity and compliance management. Today's CISOs are tasked with striking the right balance between risk management and business objectives making them integral stakeholders of an organisation and rightfully so.
To be considered for the TahawulTech.com CISO 50 Awards, nominations can be made through our online application form.