Apple has once again topped UAE's Top 10 Most Intimate Brands in MBLM's 10th annual Brand Intimacy Study.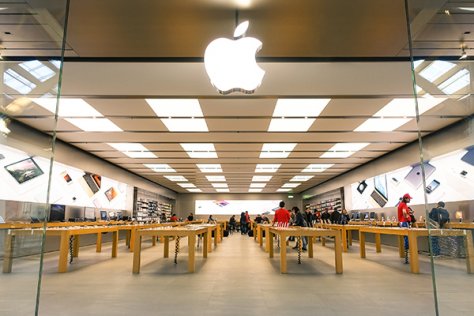 The Brand Intimacy Study is the largest and most comprehensive report on brands based on emotions. Brand Intimacy is defined as the emotional science that measures the bonds we form with the brands we use and love.
This year, Apple has retained number one position for the fifth consecutive year, despite shifts in consumers' emotional bonds with other brands in the study.
The technology and telecommunications industry now have four brands in the top 10. Google ranked second, with 50 percent of consumers reporting that they cannot live without the brand. Rounding out the list of technology brands is Samsung in 6th place and Microsoft in 10th place.
The automotive industry continues its dominance in the study, with five brands in the top 10. Automotive brands that remained in the top 10 since last year include Mercedes-Benz and Ford, which ranked in seventh (7th) and eighth (8th) place respectively. There are three new entrants from this category: Honda ranked third (3rd), Toyota ranked fourth (4th), and Nissan ranks ninth (9th).
Emirates ranked fifth (5th) and is the only homegrown brand among the Top 10 Most Intimate Brands.
"We are thrilled to celebrate our 10th year of examining brands based on emotion. Brand Intimacy is essential for marketers as emotions have proven to drive purchase decisions, and also long-term consumer bonds. Our yearly study has revealed a changing landscape, including which brands or industries have performed better against different demographics," said William Shintani, managing partner, MBLM.
"Seeing Apple perform consistently over the past four years is remarkable, and is an indicator of the brand's ability to form meaningful emotional connections with its users. The strong performance of technology brands highlights the growing relevance of these products and services in the UAE. The automotive industry has historically been a strong performer, and the entrance of new brands this year signals a change in how these brands are forming bonds with consumers," he added.
The Brand Intimacy 2020 Report contains the most comprehensive rankings of brands based on emotion, analysing the responses of 6,200 consumers and 56,000 brand evaluations across 15 industries in the US, Mexico, and UAE.