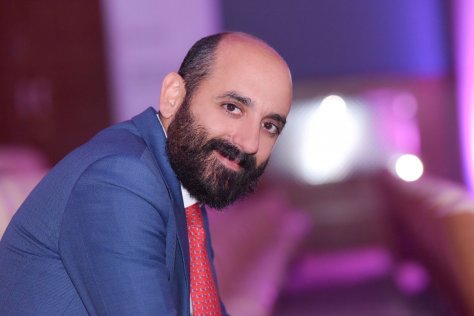 Finastra Universe, Finastra's regional flagship event for financial services, is back in Dubai.
The two-day event, which is being held from 13th to 14th November, is bringing together regional experts including banks, fintechs and developers to address the growing impact of technology on the financial sector and the challenges facing banks as they accelerate their digital transformation strategies.
Dubai is hosting the first leg of a global tour of leading financial centers, with stops also scheduled for London, Paris, Frankfurt, New York and Singapore.
This year's event will feature 12 open forum sessions, including technology experts, industry leaders and decision makers, to help drive the innovations of tomorrow. Keynote speakers include Eric Duffaut, President at Finastra, and Eli Rosner, Finastra's Chief Product and Technology Officer. Some of Finastra's local customers including Bank ABC, Commercial Bank of Dubai and Abu Dhabi Commercial Bank (ADCB) will also attend to share their own digital transformation stories.
Wissam Khoury, Senior Vice President and General Manager for APAC and MEA at Finastra, said, "The banking sector is experiencing a once-in-a-generation shift in the Middle East, caused by regulation, digitalisation and transformation. Financial organisations need to develop business models that will give their increasingly tech-savvy customers the experiences they expect. With smartphone penetration rates among the highest in the world, and a government committed to innovation, the UAE is leading the drive toward digital transformation, making Dubai the perfect location for Finastra Universe."
More than 300 senior executives from across the Middle East and Africa, South Asia and Europe are expected to attend the Dubai event, which will provide insight on how open platforms, such as Finastra's FusionFabric.cloud, artificial intelligence, cloud and payments are transforming the banking sector. Attendees will share best-practices and learn more about overcoming the challenges they face in a dynamic market with greater agility, innovation, integration and security.
The fintech market is predicted to reach a value of USD2.5 billion across the MENA region by 2022, as governments and industry participants look to develop and modernise the delivery of financial services. Government-driven initiatives such as regulatory sandboxes, and accelerator and incubator programs are all contributing to the burgeoning growth of the region's fintech ecosystem.