Gulf Business Machines (GBM) has appointed Eddy Abboud as General Manager of the company's Oman business.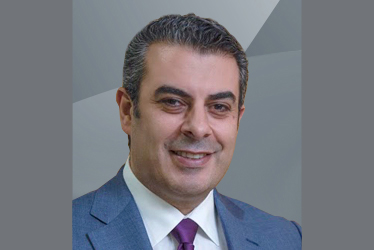 In his new role, Abboud will be responsible for spearheading GBM Oman's efforts in support of the Sultanate's Digital Oman Strategy, which strives to transform Oman into a modern digital society.
He will also oversee client relationships in the Sultanate, supporting public and private sector organisations as they embark on their digital transformation journeys.
"Eddy has been part of the GBM community for over 10 years and we are thrilled to welcome him on-board our leadership team in Oman", said Martin Tarr, CEO of GBM.
"We are witnessing the Omani government increasingly prioritise technology development across the Sultanate as they recognise the instrumental role it plays in their efforts to transition into a knowledge-based economy, as outlined in their Vision 2020 plan. As the region's most trusted provider of IT solutions with a presence in Oman spanning almost three decades, GBM will continue to develop expertise that could contribute to the growth of sultanate's tech industry."
An industry veteran, Abboud's career spans over two decades across several Middle Eastern countries. Having worked with GBM for over 10 years, Eddy began his career in the GBM Dubai office as a Project Manager. His most recent role was based out of the GBM Abu Dhabi office, where he was the Director of Corporate Transformation and Shared Services.
"With the Omani government continuing to highlight the importance of private and public sector ICT investment as crucial drivers of their long-term visions and priorities, I cannot think of a more exciting time to be in the Sultanate," said Abboud. "I am very excited to be working with our clients in Oman and am looking forward to making my mark."