Khalifa University has announced that it will be hosting the Mohamed bin Zayed International Robotics Challenge, MBZIRC, which will take place in February 2020.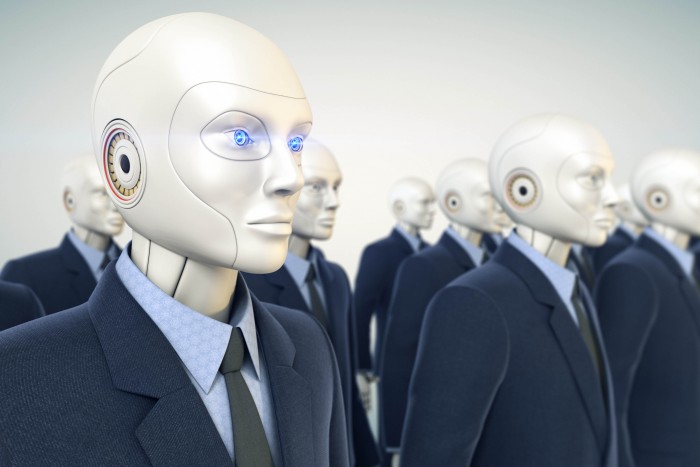 The upcoming edition will focus on the role of robotics and artificial intelligence as smart city solutions.
A biennial international robotics competition, MBZIRC seeks to provide an environment to foster innovation and technical excellence in robotics, while encouraging spectacular performance with robotic technologies.
The announcement was made during a press conference on Sunday, attended by Dr. Arif Sultan Al Hammadi, General Co-Chair of MBZIRC 2020 Steering Committee and Executive Vice-President of Khalifa University, and Dr. Lakmal Seneviratne, Associate VP for Research and Director of Khalifa University Center for Autonomous Robotic Systems, KUCARS, as well as Dr. Fahad Al Maskari, Manager, MBZIRC 2020.
"In line with global trends, the UAE is pioneering the application of artificial intelligence, AI, and robotics in smart city solutions. Some of the areas where robots are already in use in the UAE include healthcare, transport, education, banking and government services," said Dr. Al Hammadi.
"Very soon, smart robots will offer access to more than 100 UAE government services at eight public entities. The country is also planning to use robots for security and emergency response to prevent sabotage and security breaches, thus safeguarding critical infrastructure and strategic industry installations. At the same time, advanced robotic technology is also expected to facilitate and usher in the Fourth Industrial Revolution, while helping to reduce the reliance on foreign workers."
Entitled 'Tackling Challenges, Offering Solutions', MBZIRC 2020 will consist of three individual challenges and a triathlon style 'Grand Challenge', focusing on robotics solutions in smart city applications. Safely neutralising stray drones, construction automation, and urban fire-fighting will be the key challenge focus areas for MBZIRC 2020. The MBZIRC 2020 Call for Proposals will be announced soon.
Some of the top teams that have expressed their intent to participate in the MBZIRC 2020 include Carnegie Mellon University, University of Pennsylvania, Georgia Tech and Virginia Tech from the US, University of Leeds from the UK, University of New South Wales from Australia, ETH Zurich from Switzerland, the Korea Advanced Institute of Science and Technology, Japan's University of Tokyo, India's IIT Kanpur, as well as China's Tsinghua University and Beijing Institute of Technology.