Google announced its Assistant's real-time translation feature, interpreter mode, has started rolling out on Assistant-enabled Android and iOS phones worldwide.
In a blog post on their website, Lilian Rincon, Senior Director of Product Management, Google Assistant, explained: "Using your phone, you can have a back and forth conversation with someone speaking a foreign language. To get started, just say 'Hey Google, be my German translator' or 'Hey Google, help me speak Spanish' and you'll see and hear the translated conversation on your phone. After each translation, the Assistant may present Smart Replies, giving you suggestions that let you quickly respond without speaking—which can make your conversations faster and even more seamless."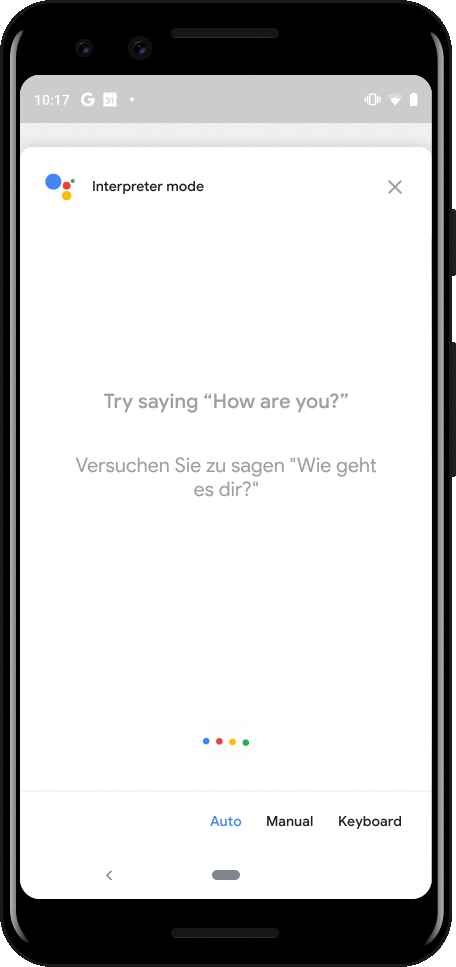 Interpreter mode was first announced back in August during CES 2019, but was only made available on Google Home smart speakers and displays such as the Google Nest Hub.
Google had since been piloting the feature at the concierge and front desks of hotels like Caesars Palace in Las Vegas, Dream Downtown in New York City and Hyatt Regency San Francisco Airport, where guests used it to have free-flowing conversations with hotel staff through the Google Home Hub installed at each venue.
However, the new version will allow Android and iOS phones to translate across 44 languages. Android users will be able to simply access it through their Google Assistant, whilst iOS users will need to download the latest Google Assistant app on the App Store.
Interpreter mode can be used by typing on the phone's keyboard for quiet environments, or manually selecting what language to speak. Following the translation, the feature will also suggest possible responses at the bottom of the screen related to the translation, facilitating further the flow of the conversation.
The system recognises the user's location by default to determine the language and regional variant, however it is also possible to manually choose whichever language and variation necessary. Interpreter mode is available only on Wi-Fi or a stable mobile internet connection for now.