Google has announced the launch of a new feature on its Search homepage and app that allows people to look for jobs available right on the main Search results page
Google partnered with 11 local and regional job portals from across the Middle East and North Africa which include Bayt, WUZZUF, Forasna, Emploitic, Novojob, Rekrute, Jobzella, Wzayef, Akhtaboot, Laimoon, and GulfTalent. This feature is the result of a deep collaboration with the job-matching industry and more job portals can join through the feature's website: jobs.google.com/about/.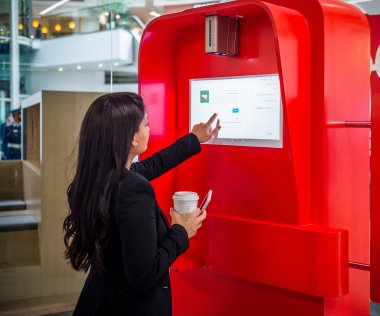 Users will find a series of results from across the web on the main Google Search results page , after entering a job-related query in Arabic (example: "marketing jobs in Riyadh") that meet their unique needs.
The results will include details under each job position like salary information, reviews and ratings of the employer as well as different options to apply for a job or use a location filter to see jobs in the areas that are convenient for the user.
"Connecting people with the right job opportunities that match their skills and interests is an extension of Google's mission to organize the world's information and make it accessible to everyone. This new feature on Google Search builds on the great work being done by regional job portals in connecting people with the right career opportunities through aggregating all the opportunities available across several portals, allowing job seekers to better connect with the breadth of opportunities available on the web. Furthermore, job seekers can be alerted by email to opportunities that come up across multiple portals, thereby simplifying the process of finding and applying to jobs  We are proud of the progress and evolution of Search in the Arab world, with this new feature being the latest in a string of updates we've launched to adapt to our users' needs in the region," said Tarek Abdalla, Google's Regional Head of Marketing in the Middle East and North Africa.
This new feature builds on Maharat min Google, Google's digital skills building programme launched earlier this year to equip Arabic-speakers with the essential skills designed to help their careers and businesses through online courses and certification.