IFS has announced plans to strengthen its Middle East operations by opening its new office in Dubai and expanding its channel partner network to reinforce regional business.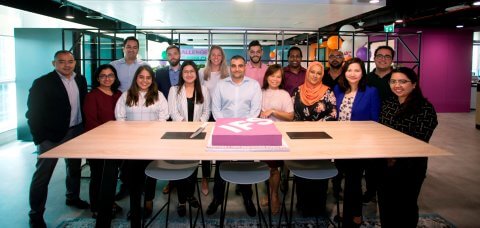 In line with its expansion plans, IFS will host its first partner conference in Dubai on 25th November 2019, which aims to educate channel partners about the opportunities with IFS as well as advantages in specific aspects of ERP including Service Management, Enterprise Asset Management and Supply Chain.
Mehmood Khan, managing director and vice president for the Middle East and South Asia, IFS, said, "IFS has been growing its business at more than double the industry average, with license revenue increases YoY over 20 percent for the past six quarters. We are expanding in the Middle East deliberately and with purpose. The region plays an important role in our overall revenue goals. We are embarking on a partner recruitment drive to help propel our business into newer areas of growth. We are looking for partners with local market knowledge and deep technical expertise in different aspects of ERP, who can become our extended arm in the market and act as trusted advisors to our customers.
"IFS is looking for value-added resellers and systems integrators, whose appetite to invest, grow and succeed complements perfectly with our company's vision and global initiatives. While we are not precluding working with a distributor, our focus is to recruit limited but relevant partners to help customers with their business outcomes," Khan added.
Operating regionally through a channel-led sales model, IFS will further fortify its Middle East business by onboarding a select number of tested partners based on geographical presence and industry capabilities. Partners with expertise in verticals such as aerospace and defense, manufacturing, engineering, construction and infrastructure, energy, utilities and resources, and service will have a competitive advantage.
"Traditionally IFS has implemented most of its projects directly. However, we have a two-pronged strategy going forward: provide customers with choice and have reputed and well-established partners to be the prime act in IFS projects," Rifai Wahid, Director of Channel Sales, Middle East & South Asia for IFS. "With IFS's market-leading products and a tier-one enterprise customer base, partners have the opportunity to grow their IFS business at speed," he added.
Besides leveraging on the technology and market strengths, regional partners can avail various other benefits by working with IFS. The company will provide the safeguarding services to ensure customer success and deep architectural skills in support of its partner project teams.
To further demonstrate its strength and stability in the Middle East market, the company has moved to a newer and bigger office located in Dubai.
With a direct presence in focus markets such as the UAE, Saudi Arabia and Oman, IFS is looking to adopt a distribution model in other GCC countries such as Kuwait and Bahrain.