The COVID-19 pandemic has severely disrupted global supply chains, grounded flights and forced businesses to embrace the concept of 'remote working' in a bid to alleviate and curb the spread of the Coronavirus. 
The readiness of enterprises and academic institutions to embark upon 'remote working' and 'remote learning' has been severely tested in these trying circumstances, and many are struggling to empower their employees to be able to do their job effectively from the compounds of their own home.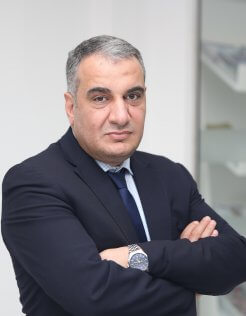 However, one UAE-based company has shown tremendous foresight and vision in this area and has already enabled many businesses to adapt and adopt 'remote working'.
That company is ITQAN Global for cloud and digital computing systems, also known as 'Digital OKTA' and under the dynamic leadership of its SVP, Feras Al Jabi, the IT leader has established itself as a real 'agent of transformation', but it wants to do more and wants to help companies move to 'remote working' NOW!
ITQAN Global has worked at a Federal Level, subsequently enabling 80 major government entities to be able to seamlessly transition from their traditional work environment to become virtual and utilising Microsoft teams as platform.
In the last number of months the cloud services provider has been on a mission of transformation, working closely with the vast majority of education sector to help empower them to do more in light of the current global situation and successfully enabling their employees to successful deliver e-learning programs.
As a trusted and elite partner of Microsoft, Digital OKTA, has a unique competitive advantage, and with its fabled history and track record of success is urging businesses to place their faith in their company, in order to help them deliver and achieve the benefits of 'remote working' for their business operations.
"Enterprises are already using Microsoft software and applications, these suites are known as the modern workplace. The right digital tools connect and support employees, wherever they are, to encourage productivity, engagement, and collaboration We're trusted partners of Microsoft, and have already helped countless organizations and businesses with their WFH objectives," said Al Jabi.
Al Jabi said many, many more businesses need to take that 'next step', and is calling for them to let "Digital OKTA", lead them on that journey together.
"We've got knowledge, expertise and most importantly a proven track record of delivering success in this space for our customers. Businesses have been seriously affected and they need to act now, but they should not hold any fears of reservations about making this transition, as they can place their trust in us. We want to help, and it is our mission to help – and part of our corporate social responsibility strategy is to help businesses that are facing very real challenges in moving their operations into a virtual modern workplace where collaboration is the prevailing factor," said Al Jabi.