Facebook-owned WhatsApp had reportedly pledged to develop tools that would combat fake messages, to help India crack down on people whipping up public anger through mass message forwards on social media.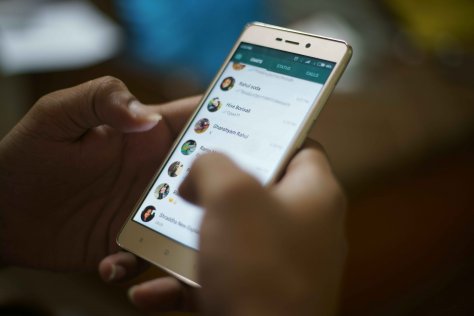 According to a Reuters report, WhatsApp chief executive officer Chris Daniels gave the assurance to India's information technology minister during a meeting in New Delhi.
IT minister Ravi Shankar Prasad had asked the company to work out ways to trace the origin of "sinister" messages, like those that led to a series of mob beatings across the country this year.
"It does not need rocket science to locate a message," Prasad said after his meeting, adding that the US tech giant had agreed to name a grievance officer to deal with issues in India.
A Facebook spokeswoman in India did not respond to a request for comment.
India is WhatsApp's biggest market with more than 200 million users and one where it says people forward more messages, photographs and videos than any other country.
There are also concerns that supporters of political parties could use social media platforms such as WhatsApp to spread false messages in the run-up to India's national elections in 2019, Reuters said.
In July, WhatsApp said message forwards will be limited to five chats at a time, whether among individuals or groups, and said it will remove the quick forward button placed next to media messages.
IT minister Prasad also said WhatsApp was working with law enforcement agencies to tackle the problem and was planning a big campaign to educate consumers about fake messages.