XTOUCH has announced the launch of XBone Bluetooth bone conduction headphones.
XBone decodes soundwaves in high fidelity and stereo quality sound through cheekbones.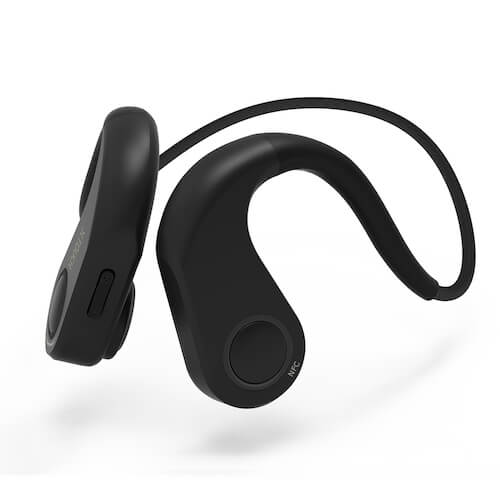 According to XTOUCH, the device is featherweight yet durable. It has a memory wire design and provides a snug fit. It is also IP65 certified making it sweat and water resistant.
Priced at only AED 299, it is specially designed for sports enthusiasts, gamers and music lovers.  At just 30 gm the lightweight XBone is made of titanium nickel alloy and can be bent 15,000 times without damaging the device. It's double suspension vibration system with suspension damping technology allows for quality stereo music. Equipped with CVC 6.0 noise reduction technology along with Bluetooth and NFC, XBone delivers a high quality call experience and enables effortless connectivity.
Sandeep Agrawal, executive director, XTouch, said, "Technology is taking over so many aspects of our lives and it is important that many more people are capable of enjoying the new advancements. It is our ongoing quest to ensure that we have a steady stream of new and innovative products that can reach the masses at affordable costs. The XBone, is a part of our new range of lifestyle products including the XSlate and XBook. Moving into 2019 will see further innovations that will generate a lot of excitement for our customers."
XTouch has also launched the XSlate 8.5inch LCD writing pad which is an alternative to drawing with traditional tools and suits children as well as home and office users.  It comes with a double-sided stylus, which makes it capable to write or draw with different effects. Additionally, with over 50,000 refresh cycles, XSlate helps in reducing waste and protecting the environment. Available in red, the XSlate is priced at AED 79.
Simultaneously, XTouch has also unveiled XBook. The notebook is equipped with a fingerprint sensor for increased security. The technology helps keep notes, memos and finance numbers secure. Available in red, blue and dark blue it is priced at AED 250.