The Abu Dhabi Police GHQ has launched the third generation of the smart teller kiosks (Sahl) in a number of ADNOC service stations (ADNOC Oasis) and integrated services centres (Tam) across the emirate of Abu Dhabi, WAM reported.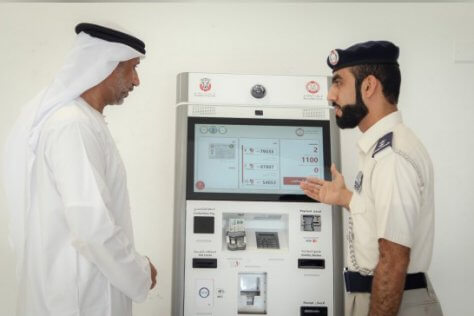 The Abu Dhabi Police said that 33 self-service e-payment machines had been installed and activated in these locations, including six in Al Ain, and seven in the Al Dhafra region.
Sahl offers easy-friendly services and cutting-edge solutions such as vehicle registration renewal, fines enquiry and payments, issuing of replacement driver licences or vehicle registration certificates and services.
The Abu Dhabi Police stated that it was implementing a strategy of automation and smart solutions, in line with the mandate of UAE smart government, in order to reduce customer visits to counters and save time and effort.