DP World group chairman and chief executive Sultan bin Sulayem has been elected as the new chairman of Virgin Hyperloop One taking over from replacing Sir Richard Branson, who stepped down from his post in October.
In addition, Jay Walder the CEO of bike-sharing operator Motivate and the Hong Kong transit company MTR Corporation, has been appointed as its new CEO. He will also join the company's board of directors.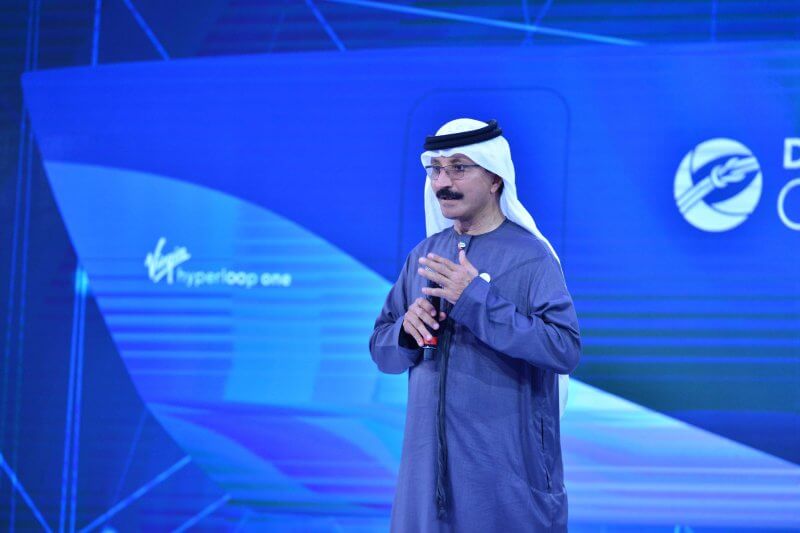 Walder is replacing Rob Lloyd, who served as chief executive of Virgin Hyperloop One for more than three years.
According to a statement from the company, the selection of a new senior management team will allow Virgin Hyperloop One to transition its focus from technology startup to mass transportation company beginning with implementation of the world's first hyperloop system running from Pune to Mumbai. The announcement follows the recent announcement of a new round of funding.
"As we enter uncharted territory in implementing an entirely new kind of mass transportation system, we needed a leader with a deep understanding of public transportation, experience in infrastructure financing, a track record of project delivery, and success working with government and private sector partners," said Bin Sulayem.
"We could not have found a more ideal candidate than Jay Walder for the next stage of the company's development and the historic growth of this new industry," he added.
Virgin Hyperloop One is focusing on a major current project in India, where the government has recently declared the Pune-Mumbai hyperloop project as a public infrastructure project with international consortium DP World and Virgin Hyperloop One as the original project proponent. Once the government awards the concession for the project, the company expects to start constructions on the 11 km test loop in 2019. When completed, hyperloop can reduce the travel time between Mumbai and Pune from about 4 hours to 25 minutes.