Etihad Cargo has made steps to solidify its position as a regional leader in the air cargo digitalisation and innovation community, six months after migrating to a new technology platform.
Last year, the carrier saw the introduction of several transformative programmes across its fleet and network, commercial and operational processes, and its physical and digital infrastructure. This culminated with the successful migration of the carrier's front-end systems to the leading IBS iCargo solution in October 2018, and the launch of its Online Booking Portal –www.etihadcargo.com.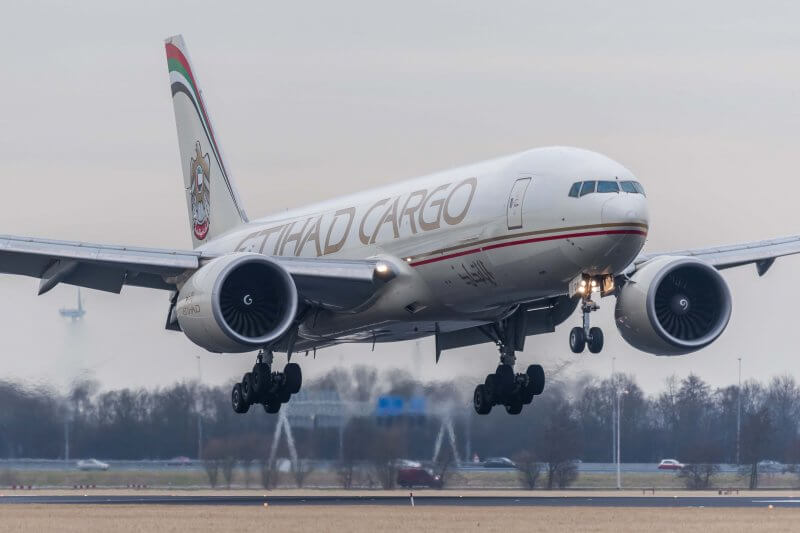 Today, six months on, Etihad accepts 14.4 percent of its total bookings online, with the portal accounting for 16.4 percent of bookings in March 2019, surpassing all records of other cargo carriers during the same period.
Etihad Cargo now has over 6,000 unique registered users using the online portal every month, and the numbers are continuing to soar, with 18.2 percent of the bookings done online in the last week of March.
Building on this initial digital investment, the carrier also successfully completed trials for another major distribution channel using automated Freight Forwarder Messaging, FFR, to allow bookings to be instantly made and confirmed.
The pilot projects were undertaken with DHL Express and DB Schenker and successfully completed in March 2019, and are in the process of being rolled out across their global operations, as well as to other key forwarder customers.
Another innovation that will further simplify the booking process with Etihad Cargo includes the development of a new distribution channel featuring Application Programming Interface, API, along with Web Services, which will provide customers with a quote-to-booking functionality before the third quarter.
In addition to real-time insights offered by the IBS iCargo platform, the ongoing implementation of the market-leading Customer Relationship Management software, Salesforce, and the use of Enterprise Business Intelligence, will provide unprecedented visibility and insights into customer and market trends and developments once implemented later this year, allowing the business to remain responsive and relevant to customers around the world.